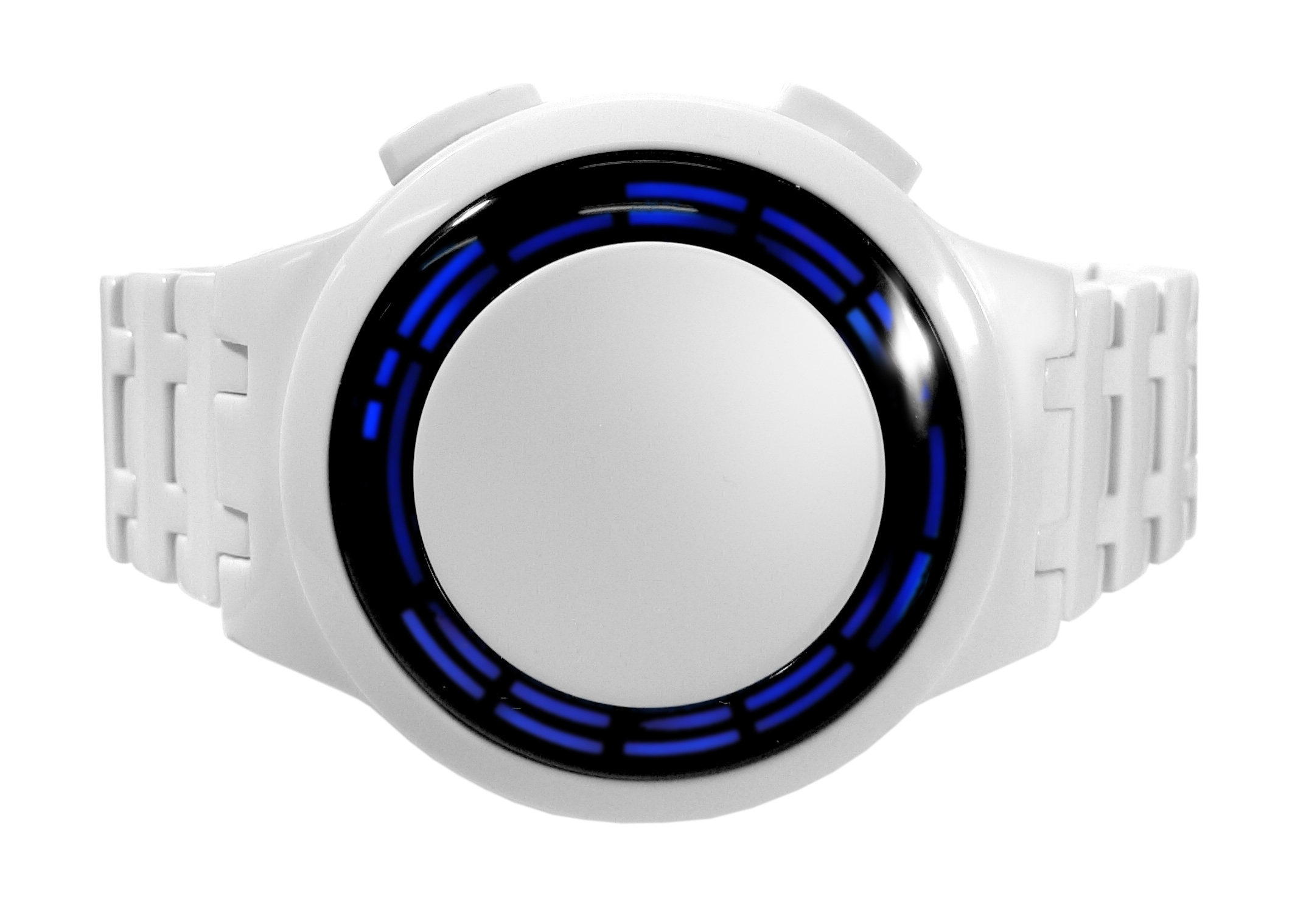 Images courtesy of Tokyoflash
Tokyoflash has excited the geek nation once again by re-releasing the Kisai RPM design. Back in November the Kisai RPM was outed as the first user submitted watch design (concept-to-reality) to be made by Japanese company. This time around, Tokyoflash went for a material swap and ditched the Stainless Steel body and strap for an all Acetate design. That sounds really fancy and all, but I needed to know what exactly Acetate was in order to get excited about the watch being made from it. So I consulted Merriam Webster and got this out of them:
Definition of ACETATE
1

: a salt or ester of acetic acid

2

: cellulose acetate

; 

also :

something (as a textile fiber) made from cellulose acetate
I have heard that it has something to do with records from back in the day, but basically Tokyoflash told me that some higher end jewelry and glasses frames are also made out of it. Either way, your status changes the instant you slap any of these watches on your wrist; now you'll be able to easily admit that your Kisai RPM is just that much more amazing due to the fact that it's made completely out of Acetate.
Tokyoflash's definition:
A strong material with a deep gloss that can be cleaned easily, Acetate has a silky finish, similar to ceramic or lacquerware and is light and comfortable to wear, making it ideal for wrist watches.
The new watches come in three different colors or finishes. You have White, Blue, and an assortment of colors with the Limited edition model. Each one is hand cut, machined, then individually polished to a high luster with a silky smooth finish. There are actually 8 color variations on the limited edition, which gives you plenty to choose from. The LED's, time, and features of the Acetate models are the same as the original Kisai RPM, the casing and strap are really the only other things that changed.
Quick Specs:
Displays the time
Available with blue digital tube LEDs
Acetate case and strap, stainless steel case back
USB rechargeable: unscrew & connect to your computer
USB cable and screw driver included
LED animation option (can be turned off)
Clasp: butterfly clasp
Minimum wrist size: 100 mm (approx.)
Maximum wrist size: 210 mm (approx.)
Case dimensions: 42 mm x 50 mm x 13.5 mm
Weight: 80 grams
Water resistance: 3ATM
Battery: LIR2032 rechargeable & replaceable watch battery
Japanese and English instructions
One year manufacturer's warranty
The Acetone models are all available now exclusively on the Tokyoflash web site for $159 shipped. There are 10 models to choose from, including the original Kisai RPM along with the rest of their LED Geek glory. Check out the site for more options and information.