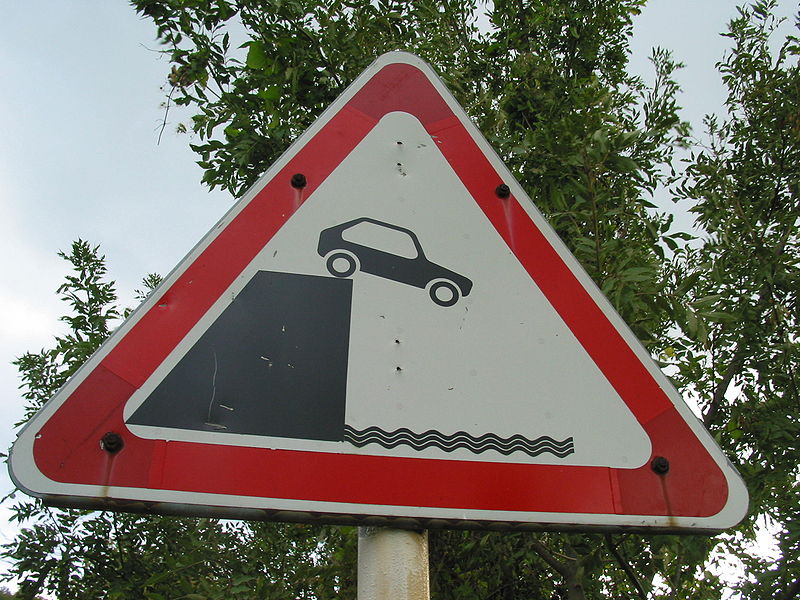 While it was inevitable that Lady Gaga's 'Born This Way' would suffer a large drop from the 1.1 million first-week sales, the amount of the drop even surprised industry watchers! Also, once again Spotify is said to be closing in on a US launch, and eMusic has announced that membership remains flat – but it isn't all bad news. Read on for more!
Lady Gaga Second Week Sales Plummet
I had said that I would not be surprised if Lady Gaga failed to retain the #1 position in her second week, so in that I was wrong – but not by much! After selling more than 1.1 million copies in her first week, 'Born This Way' suffered a staggering 84% cliff dive! Worse yet, for digital sales – the source of 60% of her sales – plummeted 94% and dropped to #2 on the digital albums chart!
How bad is this? It is the worst second week drop for any record that sold more than a million copies in the first week. Ever. By a lot! The old #1 plunge at 76% belonged to NSYNC, whose Celebrity had loads of pent up fan demand (leading to nearly 1.9 million all-retail first week sales) that plummeted in a sure sign that the band – and the entire 'boy band' era – was coming to an end.
And that is the problem – Lady Gaga is supposed to be on the ascent, but instead she has shown absolutely no traction in her sophomore release. In fact, this second week tumble proves that in spite of a hugely successful first album, being everywhere as a spectacle, having millions spent on her in terms of promos and outrageous appearances … the only reason Lady Gaga broke a million records sold was because Amazon.com gave almost half of them away! Now Adele has returned to the #1 spot (digital, anyway) that she claimed through quality rather than buying sales …
Of course, there is another issue – aside from the Madonna-clone Born This Way, the album isn't very good.
eMusic Stays Flat … But Improves Top Line
I have been pretty critical of eMusic, but let me be clear – the site is extremely well run. It uses a format referred to as 'curated', which means that every new addition is thoughtfully set up and includes loads of information and context as well as tour info, videos and more. For me it wasn't a huge deal because I either knew the artists well enough or had already researched them before hitting eMusic. But for fans of the site, that curation is exactly what is attractive.
eMusic had reported that as of the end of 2010 they hadn't grown their customer base since 2007, remaining flat at ~400,000 subscribers. A recent report shows that in spite of adding major labels and shifting from a credit-based to a cash-based system, eMusic hasn't added to their base in the last six months.
While that sounds like bad news, the service is reporting that their top line is increasing as they have shifted more and more towards the Connoisseur level, which costs $79.99 a month – contrasted with the basic $11.99 level I have used.
So it seems that while eMusic isn't growing larger, they have positioned themselves for success by catering to an audience that appreciates what they offer – one that is willing to pay a premium for the services they offer. And perhaps that is a good enough strategy to keep them around for a while longer.
Freemium Not Paying for Music
While in the video game world 'freemium' business models work very well, apparently in music it is anything but successful, according to DigitalMusicNews. They point to Pandora as an example:
Look no further than Pandora for proof of that. Despite all the success, this is a model that remains heavily attached to advertising-based, free access – and remains unprofitable (just check their latest financials). And in order to motivate and monetize, Pandora has turned its free side into Times Square. It's flashing ad interruptions, annoying overlays, and more-than-occassional technical hiccups. And it's non-stop.

And yet, Pandora can't get enough people to pay just $36 a year for ad-free premium! And here's the sad part: this sort of advertising volume-crank carries a serious risk of alienating consumers, many of whom will just as quickly march towards a less annoying – but free – radio rival. Just wait for something hotter to come along, and the cycle starts all over again.
And I know for myself the level of service offered by the free versions of most sites like Pandora and Slacker is adequate, and the ads are tolerable. So the real problem of monetization remains. And I think there will be some significant fallout of players as the competition heats up in the coming months.
Spotify … Yeah, I Know …
This week we have heard further rumblings about Spotify signing on with Universal Music group and possibly getting ready for a US launch.
Some details:
Spotify has just finalized a licensing deal with Universal Music Group in the US, according to details shared by the Wall Street Journal. The deal pushes Spotify closer to that magical US launch, though a tie-up with Warner Music Group remains in the balance. Earlier, Spotify sealed stateside licenses with both EMI Music and Sony Music Entertainment.
In recent months, Spotify has cut back their free version from 20 hours to 10 hours per month, and has a limit of 5 plays of the same song. That makes the free mode more of a trial than a viable way to use the service.
Hopefully Spotify will actually arrive this year, as I hope it will signal a tipping point in the adoption of on-demand services. This looks to be an interesting and dynamic year for all sorts of online music – between on-demand, streaming, cloud based and a host of hybrids, there are more and more options each day!