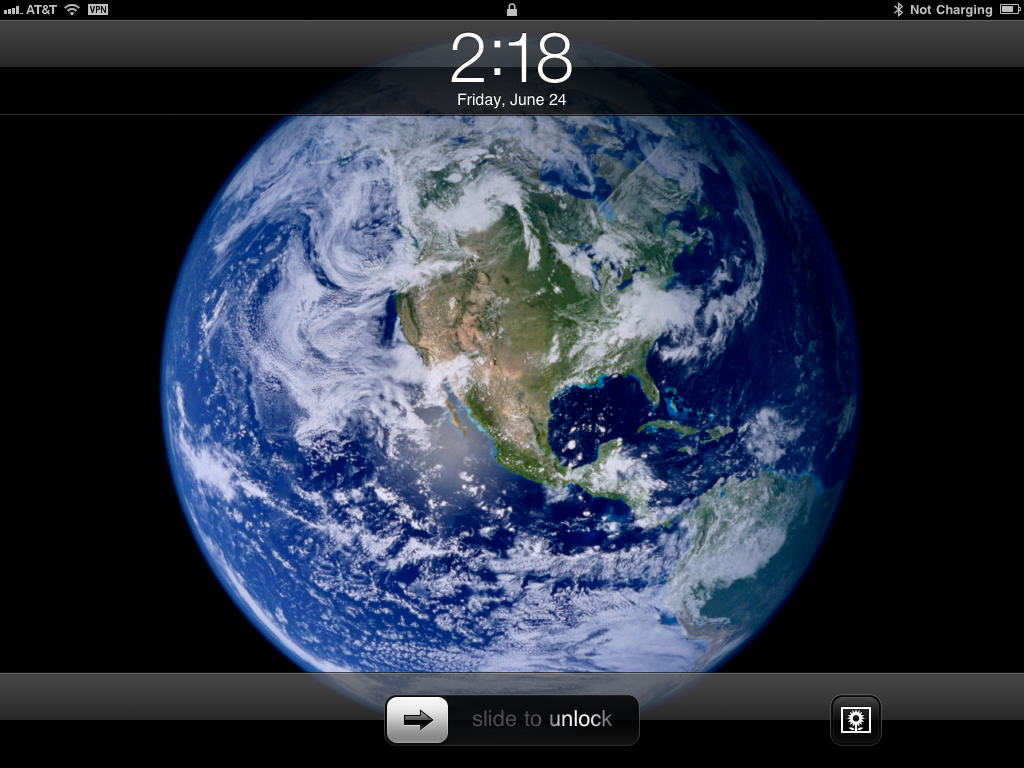 I hardly think that I was the only person in the world to be disappointed to find out that, unlike the iPhone, the iPad would not charge when plugged in to the USB port on my PC.  I didn't believe it, honestly, and like probably a bunch of people, I tried it anyway, only to see the "Not Charging" indicator up next to the battery icon in the upper-right corner of my iPad 
A funny thing happened the other day, though . . .
I bring my iPad to work with me regularly.  My work station, in fact, is a plethora of screens of all sizes:
Usually I use my iPad, along with my Bluetooth keyboard, for my "personal" stuff–following my Twitter feed, IMing (with IM+ Pro), going to non-work-related web sites, and the like.  I also regularly check for software updates, and then need to sync my iPad.  On Wednesday, I had downloaded a couple of episodes of "Leverage", synced them over to my iPad, and just left it plugged in most of the day.  And to my surprise, when I unplugged my iPad at the end of the day, it showed a full charge, even though it had been down to about 65% when I plugged it in.  "Huh", I thought, "That's weird.
This morning, I gave it a real test.  With my iPad at about 69%, I plugged it in and left it.  After about an hour and a half, the charge was up to 75%!  So despite the fact that Apple tells us that you need a 10 Watt USB port to charge the iPad, and most PCs don't have those, I have found that, on my Lenovo T-61 at least, the USB port does indeed charge the iPad, albeit quite slowly.  But if your like me, and want to leave WiFi and Bluetooth running all the time, it's the difference between running your iPad battery down very low by the end of the day, and ending the day with a full charge.  Which is better than a slap in the face with a wet fish any day.
Bottom line:  you might be able to charge your iPad from your PC's USB port after all.  Give it a try, and let us below how it goes for you, what time of system you're using, how long the charging took, and any other details you might find helpful.  And happy charging!