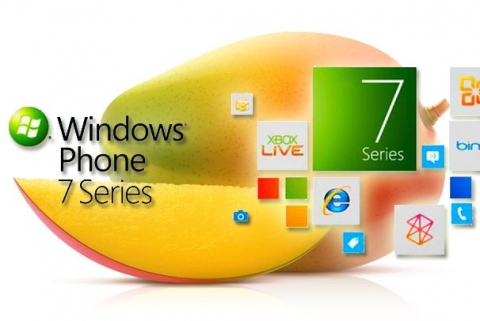 When Windows Phone 7 launched a year ago, it had lost several features from when it was announced. Those features were promised within a month … and ended up coming within 6 months via the disastrous 'minor update' and later NoDo update. I say disastrous since it was rolled out slowly yet bricked devices, failed installs, was pulled and relaunched several times, and just overall was worse than any update of a modern mobile OS (webOS, iOS, Android) in recent years. Of course, many features didn't that update and were promised for the Windows Phone 7.5 update known as 'Mango'.
The core features Mango will bring include Multitasking, Internet Explorer 9, Silverlight and HTML 5. But there are 500 features coming along, according to a Microsoft press conference. Some of those are noted here.
There have been many reviews of the early release version of the Mango update, with the general consensus seeming to be that it is solid but not compelling.
Now via WMPowerUser we hear news that in-app purchases (IAP), something that has been a core profit motivator on iOS and Android … won't make the cut into Mango, with no clue about when it might actually become part of Windows Phone 7.
Two things to note: it was never specifically promised for Mango, and many think it is not a desired end-user feature.
On the first, while not specifically noted, many developers were operating under the assumption that Mango would include IAP. As for how it is useful for end users, let me cite a few examples:
- Developers use it as a 'demo' without having to have a separate 'Lite' and 'Full' version: you download the game for free, then play a chunk and can either buy the full game or not. Look at G5 games such as Jack of All Tribes as an example.
- Added content: the classic game Marathon came to iPad recently, and the core game is free. If you want the enhanced resolution pack that is a few $, and then you can buy some cheats/ extra functionality for a bit more.
- Typical online shooter / MMO stuff – buying in-game gold for items, map packs, and so on.
Certainly IAP is all about developers making money, but look at reality – the iTunes App Store business model squeezes prices ever-downward, and since it has been shown again and again that there is a direct link between Android users not paying for apps and many developers not making Android apps … there simply needs to be an economic model to reward developers while getting low-priced or free apps into the hands of users.
Mango is supposed to also add more cool features: improved Live Tiles (live tiles are underwhelming in my opinion thus far), more enterprise-specific functionality, and possibly even more great camera functionality such as the ability to tap to focus the camera on a specific area. I hope they all make the cut and work well – competition is a great thing, and having multiple vendors and viable operating systems (right now webOS and WP7 are not what I'd call particularly viable) keeps everyone innovating.
Finally, some experts outside of Microsoft doubt that Mango as an update will arrive on end-user phones until 2012, with only new phones seeing the release by the holidays. I seriously doubt that will be the case, since Nokia is hanging its' future on WP7 and specifically waiting for Mango to release devices – and after another quarter of bleeding cash, market share and mind share, I don't think they can wait!
And honestly … based on using Windows Phone 7 for the last couple of weeks and constantly bumping into limitations, 2012 will be too late. And unless the core features make a very strong showing, when it arrives might end up being irrelevant.