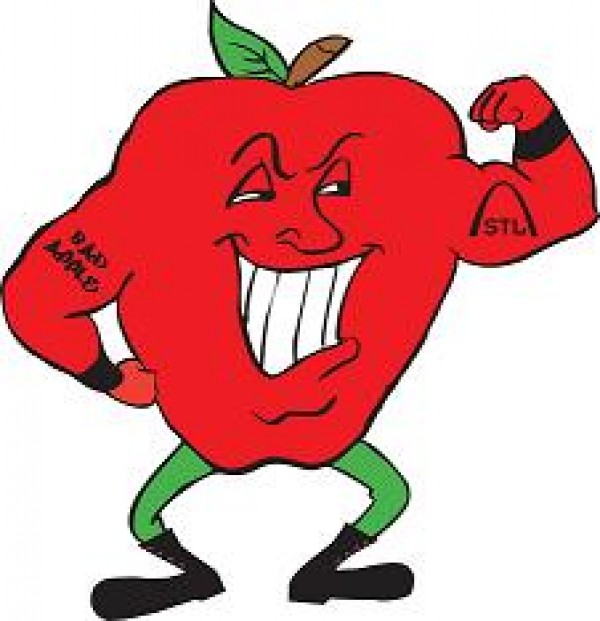 (image courtesy Melson Bonding)
And here we thought that pesky eBookpocalypse was over and done with … Kobo announced today via blog post that they have been asked to comply with Apple's new iOS rules, meaning you cannot access the Kobo eBookstore or sign up for a Kobo account in-app. In fact, Kobo can't even link you to their site, all you can do is log into your existing account! Books you buy through the browser or on your computer will still sync to the app, but you lose a small amount of convenience.
Still, this is ominous, and my guess is that Amazon's Kindle app and B&N's NOOK are not far behind in changing over as well. It's a blatant attempt to drive sales to iBooks, but it's a case of too little, too late, and too bizarre. Does Apple really believe that pulling a link to the Kobo eBookstore is going to drive customers away? iPhone users aren't stupid; they'll know how to open a web browser and type "www.kobobooks.com" into it. All this smacks of Apple making a big show, realizing they messed up, and coming up with an awkward solution to save face, barely. Anything is possible, but I can't imagine people uprooting their existing eBook libraries at this point. And with the overlap of dedicated eBook readers and tablet users, it's equally unlikely that new iOS users are totally unfamiliar with their eBook buying options beyond iBooks. Even if they are, their friends are likely recommending Kobo, Amazon or B&N, but not iBooks. So, again, this is more of a petty move than anything else.
It's not enough to call for riots outside of your local Apple Store, but it is disappointing. A part of me had hoped that since this issue has gone dormant it was quietly disappearing, but apparently not. Hopefully this doesn't lead to further action against eBooks in iOS! Will this be impacting your buying habits? Let us know in the comments, but be sure to read Kobo's blog post for more information below!
Earlier today Apple has instituted new rules that affect your experience on iPhone and iPad apps. The biggest change is the removal of the ability to shop witin our app.

Here's what this means for Kobo users:

• Your books are safe! You can continue to use the Kobo app to read them, explore Reading Life, and enjoy all the other fun and engaging reading features from Kobo you're familiar with.

• With this change, iOS users wishing to access their Kobo account, browse the Kobo Store and purchase books will now need to go to kobo.com

• You can still browse Kobo's selection of 2.4 million eBooks, shop and access your account! Go to Kobo.com by directly opening and using their Safari browser or using your favourite web browser on your phone. Be sure to bookmark the store for future visits!

We value the opinion of our customers! Share your feedback here on the latest change.

Or with Apple at http://www.apple.com/contact/feedback.html.

This change does not affect Kobo's other eReading apps for Android, RIM, WebOS and PC devices, all of which retain the integrated eReading and in-app Kobo Store access.

Kobo continues to deliver the best reading experience on the iPad and iPhone. Look for new and exciting features in upcoming releases.
Via Kobo's Blog