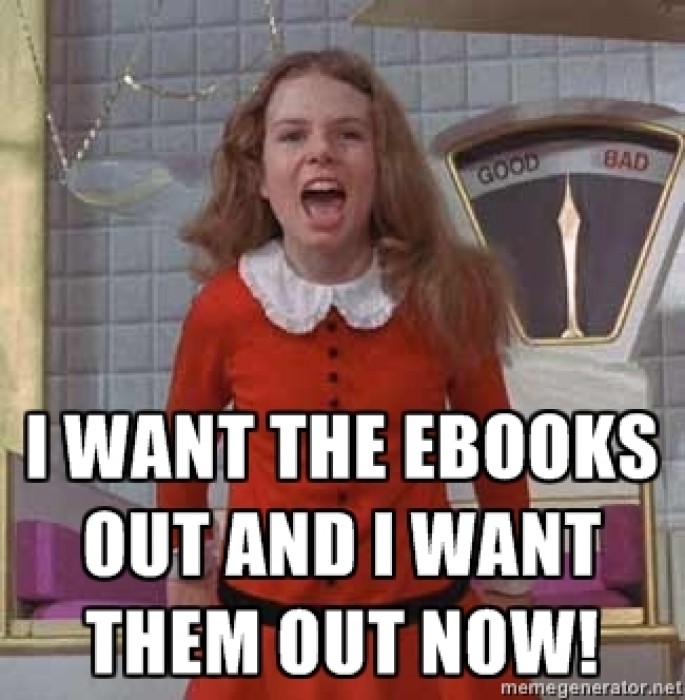 (underlying image courtesy Lyrics Fever)
Nate over at The Digital Reader caught some new changes this morning for ebooks on iOS. Google Books is gone from the App Store, and NOOKkids is now the same as Kobo — you can sync and sign in, but you can't shop or create an account. So far there's no word from Amazon, and the regular NOOK app is still unchanged as well.
This is, to say the least, UGLY. All it does is punish the consumer, it doesn't prevent anyone from using the applications and it doesn't add to the reading experience. Apple is acting in a petty manner like a spoiled child. Is it because iBooks is an abject failure? Or because Apple doesn't want anyone else succeeding on their turf? Either way, with Android nipping on Apple's heels, it's not the best time to start messing with popular applications. And why so piecemeal? My best guess is that as apps are submitted for review they are held to the new standard, but we'll see as this unfolds.
Stay tuned to Gear Diary for more updates and commentary as they happen!