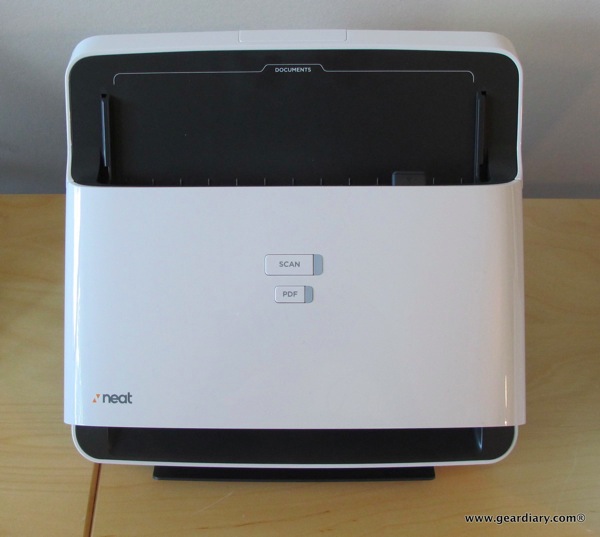 I'm totally sold on The Neat Company's hardware/software combination that I reviewed a while back. It is a great way to move in the direction of being totally paperless and, best of all, it just works beautifully. I was bummed to discover that the Neat software was one of the things that would not work while I was running the beta version of OS X Lion but, then again, that's the price you pay for running Beta software.
Well I'm happy to share with all of you that the company has updated their software and it is now compatible with Lion. As the email I received explains…
The Neat Company, developers of two popular scanning solutions NeatDesk and NeatReceipts, released NeatWorks for Mac 3.5.4.  The newest version of the software is now compatible with OS X Lion.  Additionally, all current users can upgrade their existing NeatWorks for Mac to the latest version, by simply opening the software and going to NeatWorks – Check for Updates.
A few months ago, we upgraded and now have the following features:

New tax report function that enables users to roll-up tax deductible expenses by category
Strengthened exporting capabilities that allow users to send data directly to Turbo Tax®, Excel® and Numbers
Increased optical character recognition (OCR) and parsing accuracy that reduces data entry and enhances reliability
Expanded support for third party scanners which allows for compatibility with the latest Fujitsu ScanSnap scanners and HP and Canon's leading scanners
Performance optimizations that reduce folder loading and image processing times
I'm loving the software/hardware combination and now that it is working with Lion I can get rid of the pile of paper that has begun accruing on my desk.

You can check out the company's offerings here on The Neat Company's web site.  You can order from the company store or our Amazon Affiliate Store.