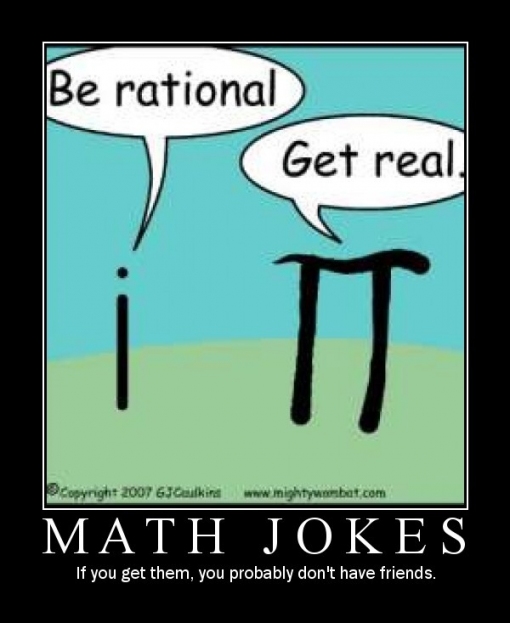 Anyone with kids of their own knows that there are certain traits that seem to be genetically passed – even things like mannerisms and other stuff you would normally think that was part of the 'environment' side of development. However, some stuff such as talents at certain tasks seems more clearly passed down from one parent or other.
Until now we just assumed it to be true that certain skills were inherited, but now a report from Johns Hopkins shows supporting evidence for a theory that math skills are genetically predisposed. Here is a snip:
Led by Melissa Libertus, a post-doctoral fellow in the Department of Psychological and Brain Sciences at the Krieger School of Arts and Sciences, the study – published online in a recent issue of Developmental Science – indicates that math ability in preschool children is strongly linked to their inborn and primitive "number sense," called an "Approximate Number System" (ANS.)

Research reveals that "number sense" is basic to all animals, and not just human beings. For instance, creatures that hunt or gather food use it to ascertain where they can find and procure the most nuts, plants or game, and to keep track of the food they hunt or gather. We humans use it daily to allow us, at a glance, to estimate the number of open seats in a movie theater or the number of people in a crowded meeting. And it is measurable, even in newborn infants.

Though the link between ANS and formal mathematics ability already has been established in adolescents, Libertus says her team's is the first study to examine the role of "number sense" in children too young to have already had substantial formal mathematics instruction.

"The relationship between 'number sense' and math ability is important and intriguing because we believe that 'number sense' is universal, whereas math ability has been thought to be highly dependent on culture and language, and takes many years to learn," she explained. "Thus, a link between the two is surprising and raises many important questions and issues, including one of the most important ones, which is whether we can train a child's number sense with an eye to improving his future math ability."
I found the report fascinating as it looked beyond tests and other things easily influenced by geography, opportunity, and other racial or socio-economic factors.
According to the researchers, this means that inborn numerical estimation abilities are linked to achievement (or lack thereof) in school mathematics.

"Previous studies testing older children left open the possibility that differences in instructional experience is what caused the difference in their number sense; in other words, that some children tested in middle or high school looked like they had better number sense simply because they had had better math instruction," Libertus said. "Unlike those studies, this one shows that the link between 'number sense' and math ability is already present before the beginning of formal math instruction."
Looking at my own kids, both are excellent students who have done very well at math – something both my brother and I shared. However, like myself and my older brother, one of my kids seems much more inclined to seek out opportunities for math than the other. I wonder how that maps to 'ANS'?
Still in question, of course, is the root cause of the link between number sense and math ability. Do children born with better number sense have an easier time learning to count and to understand the symbolic nature of numbers? Or it is just that children born with less accurate number sense may end up avoiding math-related activities before they develop competency?

"Of course, many questions remain and there is much we still have to learn about this," Libertus said. "But what we have done raises many important avenues for future research and applications in education. One of the most basic is whether we can train children's Approximate Number System and thereby improve their math ability, and whether we can develop school math curricula that make use of children's ANS abilities and thus, help them grasp more advanced math concepts earlier."
I am very much in favor or finding ways to help kids who excel make even greater strides – I have been dismayed at the extent to which current 'mainstreaming' practices tend to 'dumb down' the smarter kids and ignore the struggling kids (unless they have an IEP) in the name of so-called homogeneous education that is in reality designed for all and optimal for none.
This type of research into fundamental understanding of abilities and aptitudes shows great promise for a future education that will work for everyone based on their interests and capabilities!
Source: SmartPlanet