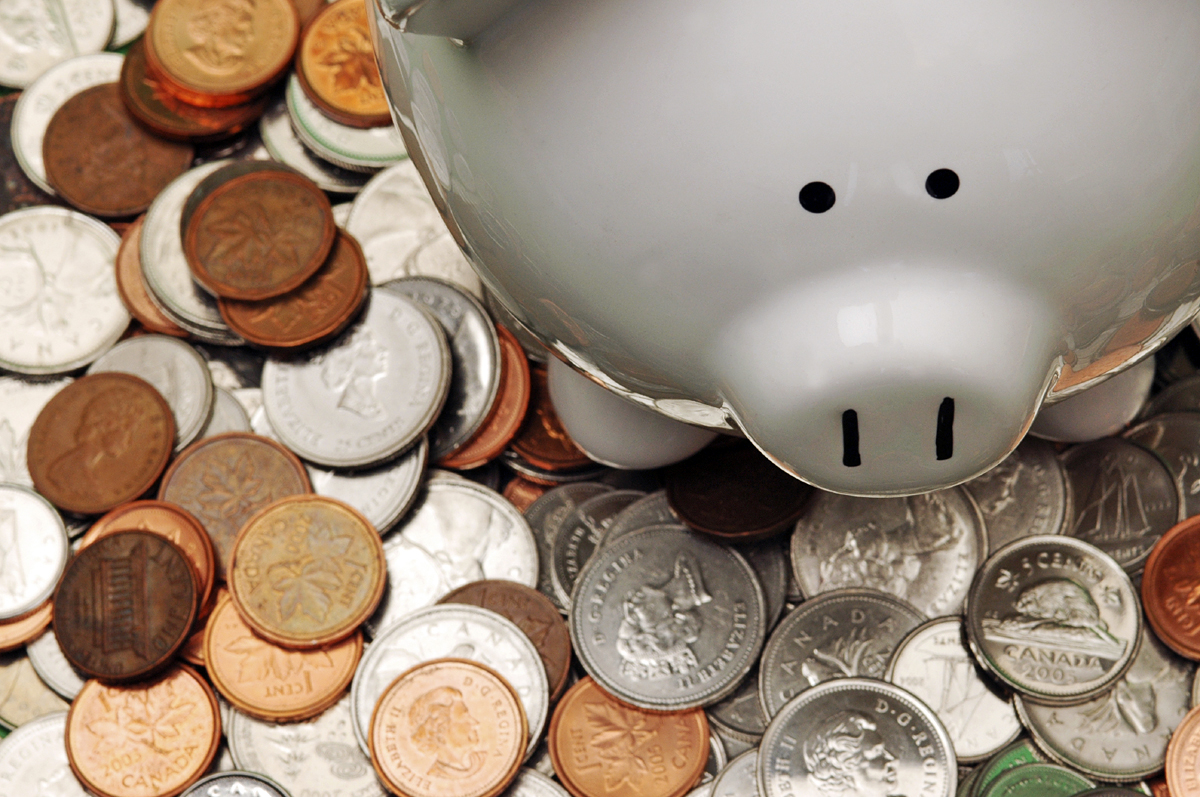 (image courtesy Washington Savings)
It's that time of year again! If you're a college student (or soon to be freshman!), you're probably preparing to shop for your textbooks. Before you take out a loan the size of the federal debt, or pick up a third job, Gear Diary has a few reminders on cheaper ways to get your study materials!
First, Barnes and Noble would like to remind everyone that they own many, many college bookstores. They also have a textbook rental program, used textbooks, and their new NOOKstudy e-textbook option. Basically, if B&N carries your textbook, there are multiple ways to buy it, which hopefully saves you some green, which leads to more beer money! (Only if you are above the legal drinking age of course!)
But if B&N doesn't have what you're looking for, Amazon has your back. Just install the Amazon Student App for the iPhone, and you can hunt down that obscure textbook. It also lets you sign up for the free Amazon Prime offer for students, AND you can shop for everything else Amazon offers as well. This would have been very dangerous when I was in college; I can't even imagine the random items my roommates and I would have ordered at 2am thinking it was a brilliant idea!
Seriously, while none of this is earth shattering, it's a good reminder that you aren't stuck paying full price for your textbooks and other essentials. Shop around, be smart, and with the help of B&N and Amazon, save some cash for those late night pizza runs!
Barnes & Noble's press release, followed by Amazon's:
[showhide]
Barnes & Noble College Textbooks Options Will Save Students More Than $200 Million this School Year

 Digital, Rental and Used Textbooks Provide Savings of 25 to 75 Percent Expands Popular No-Hassle Textbook Rentals Nationwide

 Award-Winning NOOK™ Devices Now Offered Through All Campus Bookstores

 

New York, New York – August 15, 2011 – As financially strapped higher education students head back to campus for the new school year, many will find dramatic savings and great convenience at their Barnes & Noble College campus bookstores. The world's largest bookseller and an innovator in college bookselling, Barnes & Noble, Inc. (NYSE: BKS), projects the over four million higher education students it serves will save more than $200 million during the 2011-2012 academic year thanks to the company's offering of used, rental, and eTextbooks (both rental and purchase options) with savings between 25 to 75 percent. The company also announced it would offer its highly acclaimed line of NOOK reading devices through its more than 630 Barnes & Noble College bookstores.

Already an established source for lower-cost used textbooks, Barnes & Noble has made a major effort to increase the availability and selection of less expensive textbook options and make the process easier for students.  The company, which was the first major retailer to offer a multi-channel textbook rental program, announced it has expanded that highly successful program to nearly all of its Barnes & Noble College campus bookstores this semester, offering significant savings of more than 50 percent over a new printed book for millions of higher education students and their families.  Through its popular textbook rental program, Barnes & Noble College offers students the convenience of renting their books either in the campus bookstore or from the bookstore's Web site, reducing the need to pay shipping costs or wait for their books to arrive in the mail.  Students also have the choice to return their rental textbooks to the campus bookstore or via mail using free return shipping.

As part of its commitment to deliver the next generation of educational content, last year, Barnes & Noble launched NOOK Study™, its free digital study platform and eTextbook reader application. NOOK Study (www.nookstudy.com/college) delivers a more engaging and enhanced eTextbook experience for students and faculty thanks to its wide array of interactive features and tools.  NOOK Study can be downloaded at no cost onto a PC or Mac, with no special device or tablet required, which further adds to the savings. eTextbooks save students up to 60 percent over the cost of purchasing a new printed textbook.

With NOOK Study, students have even greater flexibility and options because they can rent as well as purchase many eTextbook titles. Additionally, for students who aren't sure they are ready to go digital, NOOK Study offers a free seven day trial of many eTextbooks so students can experience the electronic format before they actually purchase the title.

"Our college offerings are designed in response to what students and faculty members tell us they want and need. Barnes & Noble has always worked to democratize books and reading and our approach was designed to deliver textbooks in a variety of formats and provide options that help lessen the financial impact on students in their quest for an education," said Jade Roth, vice president of books and digital strategy at Barnes & Noble. "Not surprisingly, given the dramatic impact the current economy has had on higher education costs, finding ways to make college more affordable is on everyone's mind. Our research shows that two-thirds of professors consider textbook pricing in selecting their coursework."

No matter what format the student prefers, cost savings run deep with Barnes & Noble's range of textbook options:

Textbook Rentals. For students who don't want to keep their books for future reference, rental textbooks are a popular option with savings of more than 50 percent.
Used Books. Students who buy used textbooks save an immediate 25 percent, but their savings can jump to 75 percent if they sell those books back to their Barnes & Noble College bookstore at the end of term.
eTextbooks. While still a relatively new option, more students are discovering the convenience, features and savings of up to 60 percent for going digital. As a result, eTextbook sales are expected to grow in popularity in the coming year.

Reinforcing the continuing importance of on-campus bookstores – even in the digital age – nearly 60 percent of eTextbook purchases were made in the Barnes & Noble College bookstore.  To learn more about the various textbook options available for students, visit your campus bookstore's websitewww.bncollege.com/college.aspx.

NOOKs at More Campus Bookstores

The company is also expanding its offering of award-winning NOOK devices — including the All-New NOOK™ and NOOK Color™ — through all of its Barnes & Noble College campus bookstores.  The majority of its college bookstores will feature a NOOK display including demonstration units for local students, faculty and others to try and buy the company's innovative NOOK products. Other Barnes & Noble College bookstores will feature NOOK signage where booksellers can help customers order devices that will be shipped to the customer's address.

"We're excited to offer even more students and campus bookstore customers a way to explore our bestselling NOOK devices by showcasing our award-winning products in hundreds of our Barnes & Noble College bookstores," added Roth. "When they're not studying from their physical or digital textbooks, students will enjoy having easy access to their favorite books, newspapers, magazines and more on NOOK and NOOK Color, both featuring sleek, lightweight designs that won't weigh them down. Students will particularly like the great tablet features NOOK Color offers including popular apps, e-mail and an enhanced Web experience."

The All-New NOOK, the Simple Touch Reader™, offers long-lasting battery life of up to two months, the most advanced E Ink® Pearl display for a crisp, clean reading experience and a great social experience to share reading information and recommendations with friends, all for only $139. The highly acclaimed NOOK Color Reader's Tablet™ is the best value on the tablet market at $249 and designed for those who love to read everything –books, enhanced books, magazines, newspapers and children's books – all in rich, beautiful color. NOOK Color also offers a collection of high-quality apps, built-in-e-mail and enhanced Web browsing – perfect for students to learn and stay connected through their studies.  Both products offer access to Barnes & Noble's expansive catalog of more than 2 million titles – from new releases to bestsellers to classics. To learn more about NOOK products, visit www.nook.com.

ABOUT BARNES & NOBLE, INC.

Barnes & Noble, Inc. (NYSE:BKS), the world's largest bookseller and a Fortune 500 company, operates 705 bookstores in 50 states. Barnes & Noble College Booksellers, LLC, a wholly-owned subsidiary of Barnes & Noble, also operates 636 college bookstores serving nearly 4.6 million students and faculty members at colleges and universities across the United States. Barnes & Noble is the nation's top bookseller brand for the seventh year in a row, as determined by a combination of the brand's performance on familiarity, quality, and purchase intent; the top bookseller in quality for the second year in a row and the number two retailer in trust, according to the EquiTrend® Brand Study by Harris Interactive®. Barnes & Noble conducts its online business through Barnes & Noble.com (www.bn.com), one of the Web's largest e-commerce sites, which also features more than two million titles in itsNOOK Bookstore™ (www.bn.com/ebooks). Through Barnes & Noble's NOOK™ eReading product offering, customers can buy and read eBooks on the widest range of platforms, including NOOK eBook Readers, devices from partner companies, and hundreds of the most popular mobile and computing devices using free NOOK software.

General information on Barnes & Noble, Inc. can be obtained via the Internet by visiting the company's corporate website:www.barnesandnobleinc.com.

NOOK™, NOOK Color™, NOOK Books™, NOOK Newsstand™, NOOK Books en Español™, VividView™, NOOK Friends™, AliveTouch™, LendMe™, ArticleView™, Daily Shelf™, NOOK Kids™, NOOK Study™, NOOK Developer™, ReadAloud™, NOOK Book Personal Shopping™, Read In Store™, More In Store™, Free Friday™, PubIt! ™, Lifetime Library™, Read What You Love. Anywhere You Like™ and Touch the Future of Reading™ are trademarks of Barnes & Noble, Inc. Other trademarks referenced in this release are the property of their respective owners.

Follow Barnes & Noble on Twitter (www.bn.com/twitter), Facebook (http://www.facebook.com/barnesandnoble) and YouTube (http://www.youtube.com/user/bnstudio).
FREE Amazon Student App for iPhone Makes Back to School a Breeze

Check Prices On-the-Go, Buy and Sell Back Textbooks and More From Anywhere
FREE Two-Day Shipping for Amazon Student Members


SEATTLE, Aug 15, 2011 (BUSINESS WIRE) –

Amazon.com, Inc. (NASDAQ: AMZN) today announced the free Amazon Student application for iPhone and iPod Touch that offers students a convenient and easy way to shop for textbooks, electronics, apparel, bedding and more. Students can compare prices, buy textbooks, or trade in textbooks for up to 70 percent back–all from their mobile device. With this new free app, signing up for the Amazon Student program, which gives college students access to FREE Two-Day shipping and exclusive deals, is simple.

"Students care about getting the best deal possible on their textbooks and all of their dorm essentials, and now they can easily compare prices and save money no matter where they are," said Julie Todaro, VP of Books at Amazon. "Plus, for eligible textbooks, when they're done with the book, they can scan the barcode, see the trade-in price, and submit the books for trade-in with Amazon, all right from their phone.

Now students can compare textbook prices on this semester's syllabus right from the college bookstore simply by scanning a barcode. And when it's time to sell back textbooks, the app can turn used books–and millions of other eligible electronics, video games, DVDs and more–into Amazon.com gift cards. Students scan the items they no longer need, ship eligible items for free, and get an Amazon.com Gift Card to spend on millions of items at Amazon.com. Nearly 1 million textbooks are eligible for Textbook Buyback (www.amazon.com/sellbooks) and students can get up to 70 percent back.

In addition to useful, on-the-go shopping features, the app also allows students to join the Amazon Student program, which offers college students FREE Two-Day shipping on millions of eligible products, from laptops and video games to toasters and TVs. Amazon Students also get access to exclusive deals on anything from dorm essentials to late night snacks.

The Amazon Student app includes access to features customers have come to know and trust, including customer reviews, detailed product information, sharing via e-mail, Twitter and Facebook, and purchasing via Amazon Prime, for delivery directly to your dorm.

Amazon Student for iPhone and iPod Touch is available for free in the Apple App Store or athttp://www.itunes.com/appstore. For more information, please visit: www.amazon.com/studentapp.

The Amazon Student App joins Amazon's family of mobile shopping applications, including Amazon Deals for iPhone, Price Check by Amazon for iPhone, Amazon Windowshop for iPad and the Amazon Mobile Apps for iPhone, iPad, BlackBerry, Windows Phone 7 and Android-based devices. Customers can learn more by visitingwww.amazon.com/amazonmobile.

About Amazon.com

Amazon.com, Inc. (NASDAQ: AMZN), a Fortune 500 company based in Seattle, opened on the World Wide Web in July 1995 and today offers Earth's Biggest Selection. Amazon.com, Inc. seeks to be Earth's most customer-centric company, where customers can find and discover anything they might want to buy online, and endeavors to offer its customers the lowest possible prices. Amazon.com and other sellers offer millions of unique new, refurbished and used items in categories such as Books; Movies, Music & Games; Digital Downloads; Electronics & Computers; Home & Garden; Toys, Kids & Baby; Grocery; Apparel, Shoes & Jewelry; Health & Beauty; Sports & Outdoors; and Tools, Auto & Industrial. Amazon Web Services provides Amazon's developer customers with access to in-the-cloud infrastructure services based on Amazon's own back-end technology platform, which developers can use to enable virtually any type of business. Kindle, Kindle 3G, Kindle with Special Offers, Kindle 3G with Special Offers and Kindle DX are the revolutionary portable readers that wirelessly download books, magazines, newspapers, blogs and personal documents to a crisp, high-resolution electronic ink display that looks and reads like real paper. Kindle 3G, Kindle 3G with Special Offers and Kindle DX utilize the same 3G wireless technology as advanced cell phones, so users never need to hunt for a Wi-Fi hotspot. Kindle is the #1 bestselling product across the millions of items sold on Amazon.

Amazon and its affiliates operate websites, including www.amazon.com, www.amazon.co.uk, www.amazon.de,www.amazon.co.jp, www.amazon.fr, www.amazon.ca, www.amazon.cn, and www.amazon.it. As used herein, "Amazon.com," "we," "our" and similar terms include Amazon.com, Inc., and its subsidiaries, unless the context indicates otherwise.

Forward-Looking Statements

This announcement contains forward-looking statements within the meaning of Section 27A of the Securities Act of 1933 and Section 21E of the Securities Exchange Act of 1934. Actual results may differ significantly from management's expectations. These forward-looking statements involve risks and uncertainties that include, among others, risks related to competition, management of growth, new products, services and technologies, potential fluctuations in operating results, international expansion, outcomes of legal proceedings and claims, fulfillment center optimization, seasonality, commercial agreements, acquisitions and strategic transactions, foreign exchange rates, system interruption, inventory, government regulation and taxation, payments and fraud. More information about factors that potentially could affect Amazon.com's financial results is included in Amazon.com's filings with the Securities and Exchange Commission, including its most recent Annual Report on Form 10-K and subsequent filings.
[/showhide]