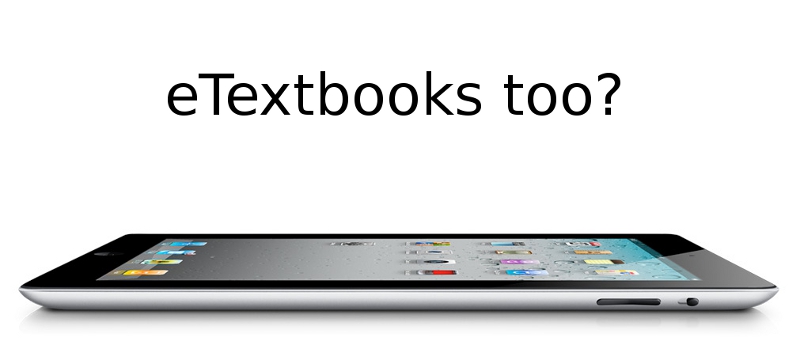 Pearson and Eminata has launched a new eTextbook initiative exclusively on the iPad.
 Beginning September 1, 2011, students at CDI College, Vancouver Career College and Reeves College will begin receiving all of their course content via Pearson's eText for iPad app. Hundreds of Pearson textbooks will be delivered in the eText for iPad platform, Pearson's premier electronic book technology.
Even though these are all Canadian schools, I think this is a great initiative and one that is way past due.  I take classes at the college I work for, and I regularly have to purchase textbooks that can cost as much as 130 dollars A BOOK.  I've tried to get them on the Kindle, but there are almost no eTextbooks on the Kindle; only time will tell if this starts a larger trend.
Would you like it if you had all of your books as eTextbooks??