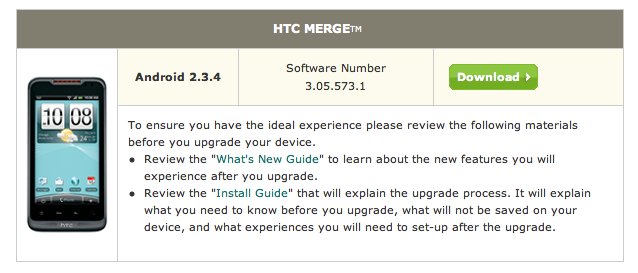 I love hearing about devices that follow through with updates to the next version of an operating system, because — let's face it — there have been many over the years that didn't. US Cellular users with an HTC Merge, now it is your turn.
Today the Android 2.3 (Gingerbread) update is available, and this is how you can get information about how to get it on your device:
Customers can visit http://www.uscellular.com/android/software.html where they will find information explaining the new features and an installation guide that explains the process and allows customers to upgrade.
via US Cellular PR