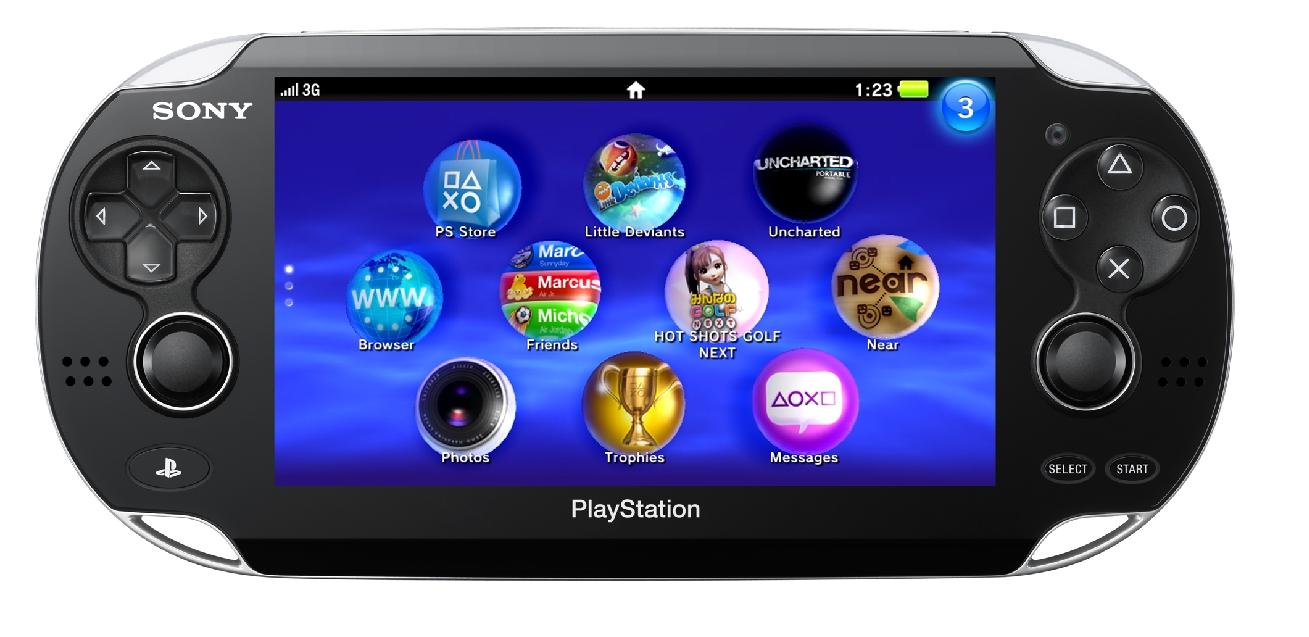 Yesterday Kotaku noted (via Gamepolitics) that Sony is still looking at a plan to allow gamers with PSP games to re-buy those games on PSN for a 'special price', noting Sony:
is still trying to figure out what it plans to do with consumers who own games on the UMD format as it heads towards its March release of PlayStation Vita. He said that Sony is "looking into" offering UMD owners the chance to re-download their games on the Vita for a special price.

This is not the first time the home office for Sony has talked about how to deal with those who have lots of games on UMD format; last month the company hinted that it was looking into some sort of program to help customers move away from UMD's by offering games for download. This new interview is the first time Sony has mentioned that users might have to pay for it.

It will be interesting to see just how much it will cost consumers to re-download software they already own, and if Sony will even bring this program to the United States.
No this is NOT this first time we've heard this! In fact, way back in September of 2009, here is what I wrote:
When the PSP Go was announced (perhaps confirmed was is a better word since it was so widely leaked), there was an immediate concern – what happens to our UMD libraries? At the time Sony assured us that they were working on something to help owners of existing collections of UMD games. Turns out that all of those months working on the problem hasn't resulted in much. According to a report at Kotaku from TGS (Tokyo Game Show), a Sony rep said "We were evaluating a UMD conversion program, but due to legal and technical reasons we will not be offering the program at this time."
At the time it was just another reason I bemoaned Sony's apparent lack of vision with the PSP Go launch – for which they were rewarded with abysmal sales.
Of course, they blamed just about everyone and everything else but themselves – mostly saying that the world wasn't ready for a download-only machine. Which is gaming on the iPod Touch and smartphones has been such a dismal failure.
So it appears they haven't learned anything – here we are two years later, just over a month from the Japanese launch of the PSP Vita and a few months before the worldwide launch … and Sony is 'considering' a UMD-to-download plan. Considering? What have they been DOING for the last two years?
I reported that analyst Michael Pachter called the Playstation Vita 'Dead on Arrival'.
Now we know that Sony has once again failed to work in advance to ensure that currently PSP owners are able to see value in their existing library – if that isn't a reason to avoid a pre-order I don't know what is! Oh, I do – pricing for games in Japan shows a differential of ~15-20% between physical and download versions, and shows that physical games will likely cost between $40 and $50 in the US – but it isn't clear how the pricing will be structured outside of Japan.
Every time there is a story about Sony and the Vita I am more and more satisfied that I dropped my pre-order from Amazon. I rarely use my PSP Go – recently I have gotten a bunch of SNK classics for review so my PSP has seen more use than in months, and I also grabbed the remaining Star Wars Battlefront games from PSN that I only had on UMD.
When grabbing those games it occurred to me that I am exactly the customer Sony likes – willing to buy a second copy just for the convenience. But as they found with the PSP Go – there aren't enough of those to make a profitable handheld.
What do you think? Will you buy the Playstation Vita when it comes out – or are you going to 'wait and see' like me? Or – are you 'over' dedicated handhelds for gaming?