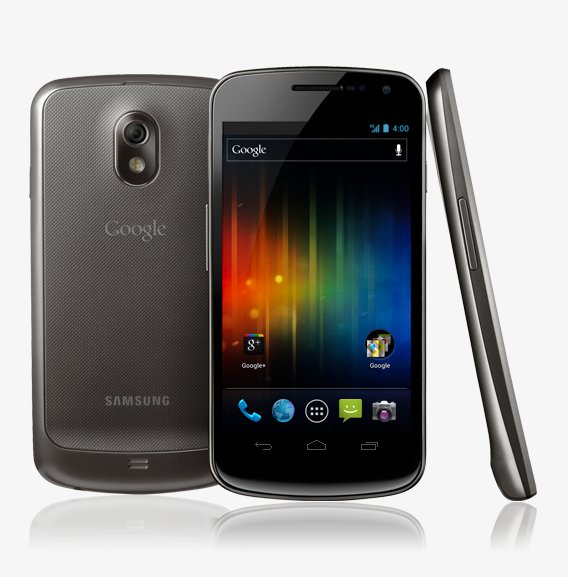 I just finished watching the Google/Samsung event that officially announced the new Galaxy Nexus phone. This will be the first phone with Android 4.0 (aka Ice Cream Sandwich).  I liked what I saw as there is a lot to like about this new phone.  The hardware is impressive and the new version of Android takes the look of Honeycomb but makes it much smoother and faster. Here's a quick look.
Let's talk about the hardware.
The Galaxy Nexus ships with a huge 4.65 inch high-definition super AMOLED display.  The display is humongous yet the phone is just 8.84 mm thick. At just 4.29 mm, the bezel is also super thin.  The phone has a 1.2 GHz dual core processor, 1 Gigabyte of ram, 16 or 32 GB of storage, 4G LTE or HSPA+ for data, a 5 Megapixel rear facing camera, a 1.3 Megapixel front facing camera and an NFC chip.
In all, this is a phone whose hardware is impressive… and then some.
The Software.
The Galaxy Nexus is the first phone that will ship with Android 4.0.  Google has spent a lot of time and effort to clean up Android and make it look really, really nice. To that end, Google developed a new font, called Roboto, that is used everywhere in the phone.
You can lock the phone in all the standard ways and one new one and that is called Face Unlock.  Unfortunately the demo for Face Unlock failed, but if it works only YOU will be able to unlock your phone.  No more remembering the code or pattern is needed.
The home screen has some nice updates as well.  You can drag icons on top of icons to create folders in a similar manner to the way you can do it on iOS.  Then you can take that folder and dock it on the bottom of the interface allowing quick access to your favorite apps.
Google has long had voice typing in Android but they have made some updates that look like it may get a lot more use.
They revamped the contacts app, now called the People app.  This app has some really nice integration with social networking including Google+ and looks smooth and supple in the demos.  Plus Google Voice is entirely integrated into the people app allowing you not just to visually listen to your voice mails, but speed them up to get through those really long winded voice mails.
The camera app has had some extensive work on it and is lightening quick with no shutter lag.  The Galaxy Nexus can also record 1080p video and in the demo the videos they shot look gorgeous!  The camera looks really killer and it's something I look forward to.
Finally, the NFC chip can finally get some use with Android Beam.  Android Beam lets you beam web pages, maps, and more between other Galaxy Nexus phones or other phones that support Android Beam.
There's really a ton of stuff to like about the Galaxy Nexus and it will launch all over the world sometime next month.  The only carrier mentioned in the announcement was NTT Docomo in Japan, but with 4G LTE this almost looks destined to arrive on Verizon here in the US giving Verizon customers their first Nexus phone.