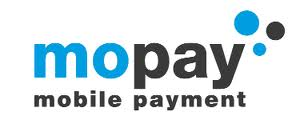 Still waiting on the latest and greatest new phones to come along and support NFC mobile payments?   One solution available today is direct-to-carrier billing from mobile.  One of the leaders in that space is Mopay, who is already in use in 80 countries and over 300 carriers worldwide today.
Does the thought of making purchases from your phone — then having the transaction tied to your carrier phone bill — make you a bit squeamish?   I was a bit wary of the idea too, until a recent chat with Mopay's managing director Kolja Reiss put the option into perspective.
The mobile phone is the hub of consumer activity.  Whether it's social gaming or applications, we're already tuned to making purchases through our phones.   Companies are looking for new  and efficient ways to offer their customers a more seamless experience to purchase and extend brand loyalty.   Adding the ability to pay from your phone is a major piece to that strategy.
Mopay already handles these services for purchasing and redeeming tickets to concerts, events and even public transportation.  While the full promise of Near Field Communications (NFC) with the likes of Google Wallet are still on the horizon, many companies are embracing the option Mopay offers today.    Whether a small, medium, or large business wants to add a simple web component on their website to allow customers to use payments tied to their mobile number or even leverage SMS for payments, Mopay fits their bill — pun intended.
In hearing Managing Director, Kolja Reiss, describe the solution I immediately had concerns over security, payment authorization and how Mopay plans to survive with the various NFC, Google Wallet, and the carrier-supported ISIS mobile payment strategies on the horizon.   Today, most of Mopay targets digital or virtual goods (tickets to events and 'experience' focused sales).  When Google Wallet or other NFC options become the norm, Mopay has an opportunity to integrate to those services and offer the same carrier billing option for physical goods like groceries.
Mopay can integrate with carrier billing today, meaning the method customers use tomorrow to pay using their phones could still make use of Mopay's backend payment services.   At the end of the month, the charges all are put into your wireless bill.
Think of the Amazon 'one click' method of payment many of use daily when buying a book or any other product.  We've entered our credit card information into Amazon's site to 'remember' for purchasing convenience.  The same applies to Mopay.  A business can add a Mopay payment 'button' or option on their site and the customer has tied their credit card number to their mobile number.   A message or text (SMS) is generated to authorize and validate the billing to the phone's user.
If your phone is lost or stolen and you find the crook has used your number to make purchase, you dispute the charge with the credit card company.   The only challenge I see with this scenario is that it forces you to pour over your wireless bill line by line to verify charges — an unpleasant chore for many consumers already.  But, honestly, no more so than pouring over your banking and credit card statements.
Mopay's already hitting the smartphone market with their beta Android application (with future  mobile applications coming for other platforms).   Not bad at all for a company that's been in the mobile payment trenches in Europe and Asia for over a decade, and spending the last two years laying the foundation for US mobile payments.
The question is no longer 'will' you be paying for goods and services with your mobile phone.  The questions now focus on 'how soon' and will the payment be done through carriers with a Mopay option across a wide variety of devices — or a merchant-based option reliant on the type of hardware (phone with NFC chip)  or 'app' installed on the phone's operating system.
Learn more about Mopay on their website:  http://mopay-inc.com