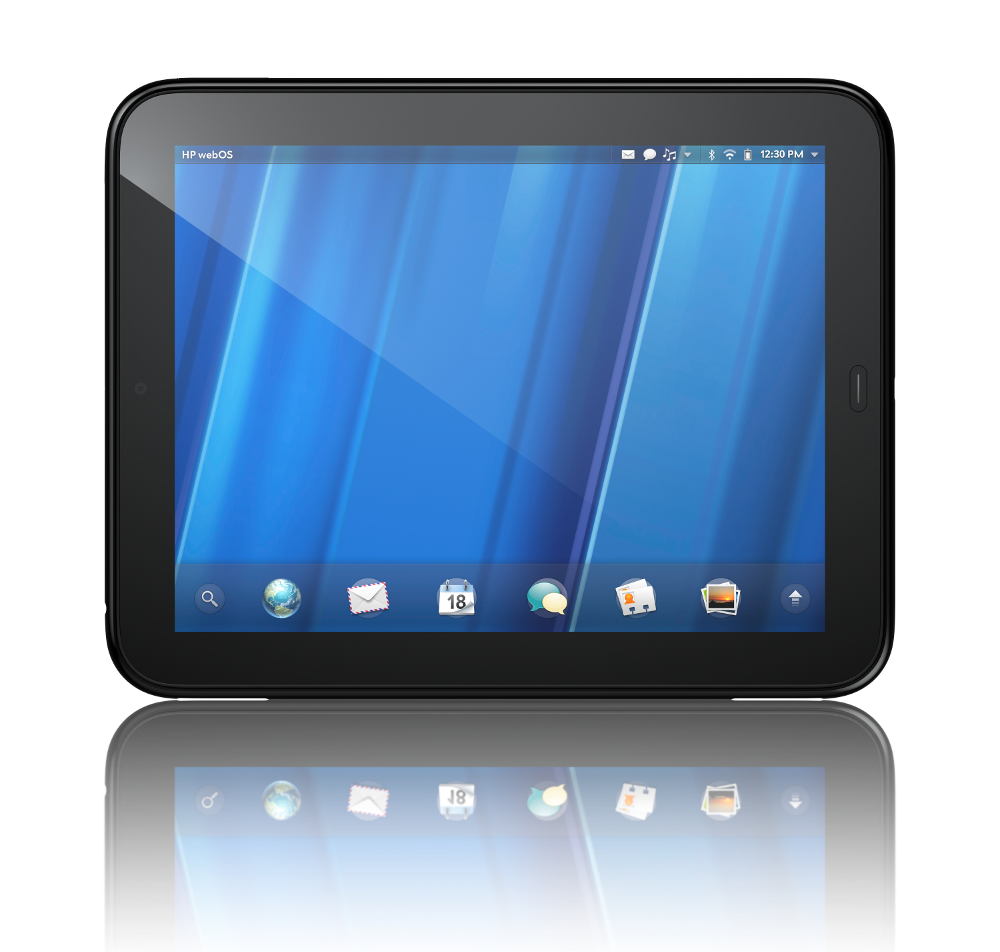 It is nearly three full months since HP killed off webOS and the entire former Palm line of webOS-based devices. None of this is news – the HP TouchPad was killed after only six weeks of life, and immediately placed on a fire sale which was widely reported and caused an internet-breaking amount of interest. In the ensuing three months, hardly a day has passed without some mention of HP, webOS or the TouchPad – which is a far cry from the yawn-inducing life of webOS prior to that. So, as I say from the start – these last few months since the death of webOS have been the liveliest since the very first announcements!
This week we have two new things of interest: Inventory and 'The Future'.
HP TouchPad 'Out of Stock' Hoax Revealed
Immediately after killing off the TouchPad on paper, HP sought to kill the product off its books by selling it at a loss – $99 for 16GB and $149 for 32GB. The response was overwhelming and quickly everyone was 'out of stock'. As folks recovered, more units appeared, and HP also promised to complete build-outs to deplete supply chain build-ups that had been done in anticipation of a full half-million units.
At the end of October many people got emails from HP declaring the TouchPad officially 'out of stock'. To many, that meant that HP had fully used up all existing stock and also the inventory of parts. Of course, within a couple of days we knew that simply wasn't true, as HP and Best Buy teamed up for a 'Buy a HP PC, get a TouchPad for $149′ deal.
Then last week Tiger Direct announced that THEY had their own bundle deal – this time you had to buy the TouchPad in a $279.99 bundle. Not surprisingly, it quickly sold out.
Now we find that HP has extended the Best Buy deal to Walmart. And, according to PreCentral "similar deals are also available at Sam's Club (owned by Wal-Mart)."
And finally, HP has opened up its non-inventory and extended an offer to webOS developers to buy the TouchPad for $149. This also sold out, noting they "have more requests for coupons than we have devices and will not be accepting any further requests."
Is there NO END of these things?
HP Still Has No Clue About webOS Future
This week HP was SUPPOSED to have a closed-door, all-hands meeting to decide the fate of webOS. Well, according to The Verge the meeting happened, the decision didn't. Here are some details:
HP CEO Meg Whitman just told a room full of Palm and HP employees that the company doesn't yet know what to do with webOS. "It's really important to me to make the right decision, not the fast decision," she told those gathered with her on the HP campus, adding that a decision would come in the next three to four weeks. This comes as a bit of a surprise, as reports recently swirled that the computer-maker has been in discussions to sell off the troubled mobile platform to the highest bidder. "If HP decides [to keep webOS], we're going to do it in a very significant way over a multi-year period," she said, adding that "it's a very expensive proposition, but HP can make that bet."
Apparently the reason for the non-decision is that she had to figure out what to do with the PC business first. Most sites had been speculating that either HP was selling webOS, keeping webOS or simply killing it off. I didn't read a single site that speculated that after all this time, HP would call an all-hands meeting to say they needed a few more weeks to make a decision.
This was likely intended to assuage concerns of webOS internal and external developers, who would all clearly benefit from having HP continue work on the mobile OS. But the way things worked out it came across as either biding time and building hope while working out a deal to sell off webOS … or just confusion and incompetence like we've seen too often from HP lately.