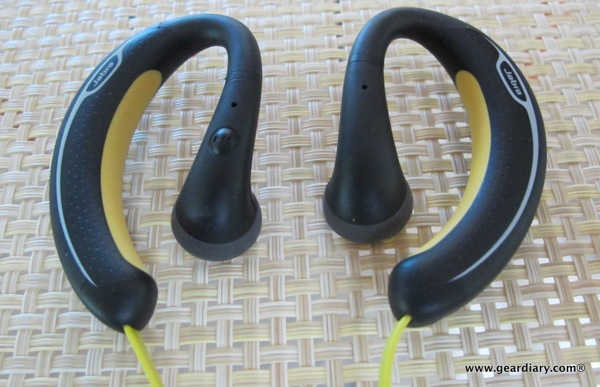 From the Editorial Staff of Gear Diary: Is there someone in your life who loves music? If so, here are five gifts with which you can't go wrong.
First off, Sonos. Dan hasn't stopped raving about the Sonos wireless music system he installed a few months ago. Sonos is the best way to get lots of music in lots of room at a fairly affordable price. Better still, the system can grow with you as you add more and more components. You can read our reviews here, here and here.
The Play:3 is just $299 in our Amazon Affiliate Store. The Play:5 is $100 more at $399.

If you are looking for a speaker dock check out the Stem TimeCommand Clock-Dock. (Read our review.) It offers good sound, a low profile and it works with a free iOS alarm clock app. Just $99.95 from StemInnovation.
If you are out and about and want as much flexibility as possible, the JawBone JamBox is a great option. It's small, packs a punch and it even has been integrated microphone so you can use it as a speakerphone. Thomas loves his, and Dan was an immediate fan when his came last week.
Just $169.99 in our Amazon Affiliate Store.
Headphones – this is a tough one since there are so many good ones out there.
First off we have to give a shout out to Monster's iSport waterproof headphones. These are headphones you can actually go underwater with and not worry about damaging the electronics or getting a shot. (We did and here's the proof.) Just $149.98 in our Amazon Affiliate Store.

If you don't need waterproof I think we're going to recommend these Able Planet SI350 Sport Earphones. Read our review. Just $129.99 from Able Planet.
And finally, if you want music while exercising or otherwise on the move go for the Jabra Sport wireless headphones. They're comfortable, function as Bluetooth headphones, can be used for calls and they're quite comfortable. Dan reviewed them here and uses them constantly since.
Just $99.99 in our Amazon Affiliate Store.
Let the SRS iWOW 3D™ surprise you with how absolutely fantastic your music and movies could sound today! SRS iWOW 3D attaches snuggly to your iPhone®, iPod® or iPad™ and, with the touch of a button, immerses you in an engaging listening experience unlike any other. Features:
Delivers natural and immersive sound with deep, rich bass
Dynamically locates and restores audio details buried in source material
Connects easily and securely to the iPhone, iPod and iPad
MSRP: $59.99 Get it here.