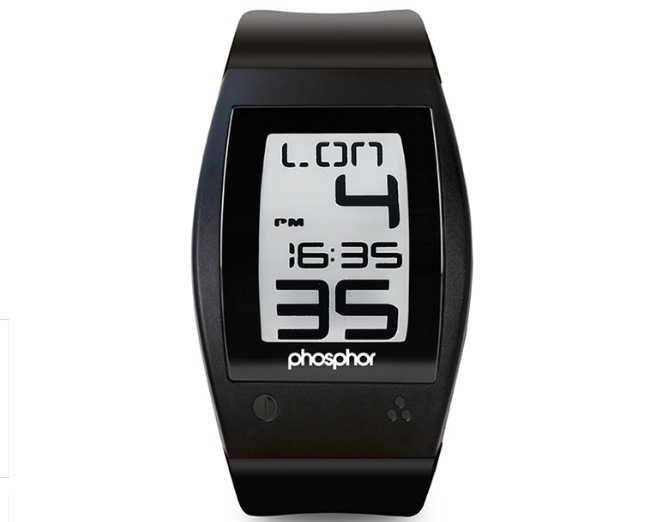 It wasn't long ago that we reviewed Phosphor's eInk watch. It is a rather attractive timepiece that has the added geeky-goodness of an eInk screen. Now the company has announced their new World Time Sport watch. It is "sleek, modern and tech-savvy" and we have one on the way for review. As the company explains,
The new World Time Sport debuts a state-of-the-art buttonless touch lens operation, allowing for a sleek, ultra-modern look, and the ability to change modes with simple finger swipe across the case. The new World Time Sport offers the ability to select from 24 time zones for one display mode, while optionally displaying a second time zone simultaneously . The dual time zone display can also be configured to simply display the time of day or both the date and time in either over-sized or conventional-sized segments.

These unique capabilities are packaged in a sleek, ultra-thin, curved case only 9.3mm thick. Incredibly versatile, the new World Time Sport gives you an assortment of different functions and display modes.

Debuting a state-of-the-art buttonless touch operation that allows you to change modes with a simple finger swipe across the case, the World Time Sport also features a high-contrast display that is easily read in direct sunlight.
The watch comes in black, white and orange and features a lightweight, flexible silicone band and durable plastic case. It will retail for $99 but is available for a $20 discount while on pre-order. That means it is just $79. It will ship the first week of December 2011. Details and per-ordering can be found on the Phosphor website.