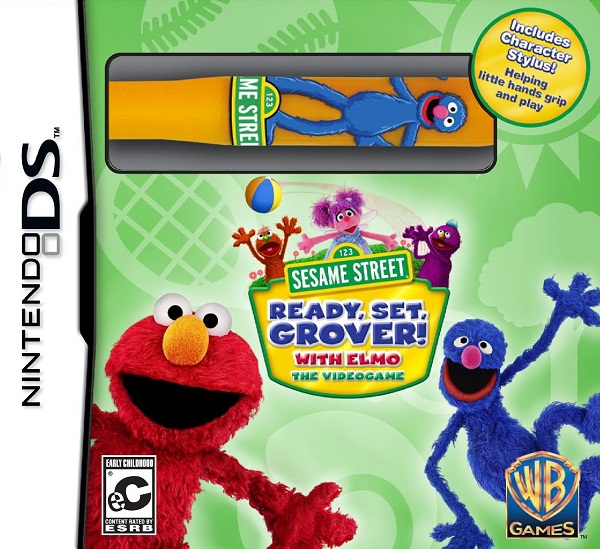 This holiday season Nintendo DS games bring big fun to the compact, yet powerful console with several new games incorporating camera functions as well as other unique capabilities on the new Nintendo 3DS and existing XL, DSi, DS Lite and regular DS handheld consoles. NOTE: All release dates subject to change.
The Nintendo 3DS
now sells for $169.99 with additional flame red and cosmo black colors. Gamers can gear up their Nintendo 3DS Power Case
that doubles battery life while protecting it.
Mario gamers can enjoy the amazing detailed Super Mario 3D Land
with the new Mario, Luigi, or Princess Peach character bobblehead stylus set.
Star Wars fans play LEGO Star Wars III The Clone Wars 3D
using the special lightsaber stylus collection featuring Anakin/Blue, Mace Windu/Purple, Count Dooku/Red, Yoda/Green, Obi Wan/Blue, and Darth Vader/Red.
Zelda fans can play The Legend of Zelda: Ocarina of Time 3D
with the Zelda Link Starter Kit that includes special green and gold styluses and a special Nintendo 3DS case featuring beautiful Zelda artwork patches.
The Nintendo DSi and DS XL consoles now include the Mario vs. Donkey Kong Mini-Land Mayhem!
DS game that features a level editor with online sharing capabilities. These systems also include a pre-installed photo clock and two Brain Age Express
games. Be sure to add DSiWare Flipnote Studio
once you get one. DSiWare releases include Cut the Rope, PhotoWorld
, and House, M.D.
. – Crashed, the fourth of five game episodes adapted from the popular TV show.
Games available on Nintendo 3DS and Nintendo DS consoles include LEGO Pirates of the Caribbean
, Dreamworks Super Star Kartz
, LEGO Harry Potter: Years 5-7
, Saban's Power Rangers Samurai
(Nov. 29), Generator Rex: Agent of Providence
,Harvest Moon: Tale of Two Towns
, and Michael Jackson The Experience
, where players create their own routines by mixing dance moves with classic pop songs.
Sports games on both 3DS and DS include and Nicktoons MLB
features pro players mixing it up with Nickelodeon favorite characters like Ren, Stimpy, and SpongeBob Squarepants. Ben 10 Galactic Racing features 15 characters with offensive or defensive attacks available any time during races.
Cars 2 The Video Game features stealth missions, international characters/settings, and spy/race training while Wipeout 2 features summer and winter course with more than 50 hilarious obstacles – both game are available on the Nintendo DS and Nintendo 3DS.
Nintendo 3DS exclusive games include Resident Evil The Mercenaries, Rayman 3D, Cave Story 3D, Pac-Man and Galaga Dimensions, Captain America: Super Soldier, Samurai Warriors Chronicles, Mahjong Cub3D, Nano Assault, Star Fox 64 3D, Puzzler Mind Gym 3D, Carnival Games Wild West 3D, Cooking Mama 4: Kitchen Magic!,and James Noir's Hollywood Crimes – the first ever interactive 3D movie featuring unique challenges, mystery, and puzzles.
Mario Kart 7, available on December 4, features local wireless matches or online over a broadband Internet connection plus vehicle customization options, underwater driving elements, Mii character incorporation, and special SpotPass and StreetPass features.
Driver: Renegade, the first action driving game on the 3DS, offers more mature gameplay with solid driving mechanics within a motion comic book style story. Jaws Ultimate Predator (Dec. 1), also available on the Nintendo Wii, features tense situations and constant action scenarios in 3D.
Pac-Man Party 3D has over 50 mini-games and eight playable characters plus a Classic mode where players can experience the original arcade versions of PAC-MAN, Galaga and DIG-DUG.
Thor: God of Thunder puts the Marvel hero in huge 3D worlds battling enemies with several weapon/attack combinations, a unique targeting system, and helpful long distance hammer throw abilities.
F1 2011 (Nov. 25) features official teams, drivers, and circuits in career mode, Grand Prix mode, time trial, or challenge mode plus a wide range of multiplayer modes where as many as four-players can race in Grand Prix, challenge each other in time trial or combine forces in the career mode. Other racing games include the coast-to-coast Need for Speed: The Run.
Sports games include Madden NFL Football, FIFA Soccer 12, Brunswick Pro Bowling, WWE All Stars, Deca Sports Extreme, and Dual Pen Sports that includes two special styluses and features a multiplayer mode, easy pick-up-and-play format, and intuitive touch screen mechanics.
Outdoor fans can enjoy Angler's Club: Ultimate Bass Fishing 3D, Outdoors Unleashed: Africa and Alaska versions while Reel Fishing Paradise 3D features 15 eye-popping 3D environments for lure, fly, and bait fishing offering more than 100 pieces of tackle
Pilotwings Resort lets players import their Mii characters from MiiMaker and has an in-game photo album and the same environments seen in Wii Sports Resort and Wii Fit Plus.
Centipede: Infestation has creepy crawly action featuring StreetPass and SpotPass functionality for content sharing plus a two player cooperative multiplayer mode and over 20 different weapons.
The Sims 3 Pets features immense customization amid pet simulation where players control a household without any human Sims where players will be able to save up to three separate games. Use 3DS play coins to spend as Karma Power points and take advantage of StreetPass functions.
The Nintendogs + Cats game series includes French Bulldog, Golden Retriever, and Toy Poodle versions.
Tetris Axis has over 20 game modes plus a fast fever mode while Pokemon Rumble Blast has more than 600 characters.
Ace Combat Assault Horizon Legacy features touch screen targeting and detailed controls amid fiery explosions and dogfights enhanced by the 3D visuals.
Sonic Generations has a two player versus mode and bonus Street Pass items while Super Street Fighter IV lets players fight locally or worldwide and includes a new figure mode and a 3D over-the-shoulder camera view.
Downloads on the 3DS include Let's Golf, Freakyforms: Your Creations, Alive!, the puzzler Pushmo, and the message game Swapnote (available for free download).
Nintendo DS games include Kirby Mass Attack, Oregon Trail, Alien Infestation, Loving Life with Hello Kitty & Friends, Zoobies, Chevrolet Camara: Wild Ride, Call of Duty Modern Warfare 3 – Defiance, The Adventures Of Tintin: The Game (Dec. 6), Ghost Trick: Phantom Detective, and Team Umizoomi.
Professor Layton and the Last Specter features intriguing mysteries with more than 150 mental challenges, a strong story, helpful hint system, and bonus London Life game with more than 100 hours of additional gameplay.
The action filled Phineas and Ferb: Across the Second Dimension features playable characters including Phineas, Ferb and Agent P available in more than 30 stages as they try to overtake the evil Dr. D and his robot army using weapons like the baseball launcher, grapple gun, and electricity gum.
Dora & Kai-Lan's Pet Shelter features the two popular Nickelodeon characters caring for pets and playing with them then matching these furry friends with loving families.
The unique pet simulation game Wappy Dog synchs up gameplay using a toy dog where players find out exactly what going on by listening to translations of more than 350 dynamic barked responses.
Super Mario 64 DS features the playable characters Mario, Luigi, Wario, and Yoshi plus up to three friends in wireless versus mode using only one game card.
The dinosaur action sequel Fossil Fighters: Champions lets players link up with three other players while Might & Magic: Clash of Heroes has core, elite and champion units, each with varying strengths and characteristics.
Familiar franchises/media expanding into DS games include Pillow Pets, Lalaloopsy, and Victorious: Hollywood Arts Debut, which puts players in Hollywood Arts High School.
Fix It (Nov. 29) puts players repair skill to the test as do-it-yourself activities exist in funny story mode and special mini games as players can easily draw movements of the tools on-screen.
Want a mental challenge? Try Tsumiki: Puzzle Game (Nov. 22) and Doctor Lautrec and the Forgotten Knights (Dec 13) full of more than 250 various puzzles amid adventure scenarios.
Other DS games includes Bejeweled 3, Dragon Quest Monsters: Joker 2, I Heart Geeks (Nov. 29), Pokemon White version and Black version, and Squinkies 2 Adventure Mall Surprise that features coin collection for secret characters.
Sesame Street Ready, Set, Grover with Elmo The Videogame, which includes a larger pen-style stylus for littler hands and gameplay that adapts to each player's level.
Other all ages DS games include Disney Princess Enchanting Storybooks, Santa Claus is Coming to Town, and the teacher simulation game Jungle School (Nov. 29)
Save those gift cards for upcoming 3DS releases including Resident Evil: Revelations (Feb. 7), Order Up! (Jan. 17), Tales of the Abyss (Feb. 7), and Crush3D (Feb. 21).