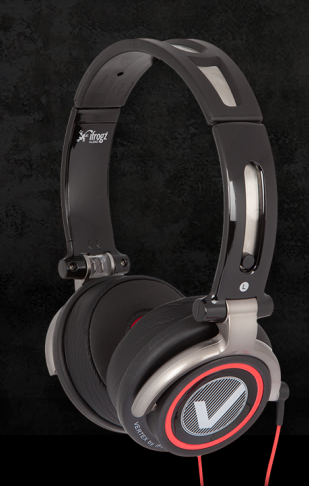 From the Editorial Staff of Gear Diary: Here are a few more great gift ideas.
Keep your iPad safe with the Kensington SecureBack™ Security Case with 2-Way Stand & ClickSafe Lock
Anyone who owns an iPad will appreciate extra peace of mind for his or her beloved tablet's security. Surprise the iPad aficionado on your holiday shopping list with the easy to use SecureBack™ Security Case with 2-way stand & ClickSafe Lock to protect their tablet all year round. The thin, yet strong three-piece construction combines into a durable plastic case for iPad, while a 2-way extendable stand accommodates flexible iPad orientation for landscape or portrait viewing. An adjustable slider bar allows quick access to ClickSafe® Security Anchor and an included ClickSafe Keyed Lock provides unparalleled ease of use to safeguard the tablet at all times, with just one click.
Check out versions and price points here.
Keep your iPhone safe with the Kensington BungeeAir™ Power Wireless Security Tether™ & Battery for iPhone
Look no further for the perfect gift for the iPhone lover you know! They will be overjoyed to receive a Kensington BungeeAir™ Power Wireless Security Tether™ & Battery from you this holiday season– it's the essential 3-in-1 accessory for iPhone to ensure they never lose or forget their iPhone again. Just place the iPhone into the battery case and attach the BungeeAir Fob to a set of keys or a purse. When the user and iPhone are separated, the battery case sends a command to instantly password lock the phone screen, and trigger an audible alert on the fob. A convenient app lets you customize security settings and the case's built-in battery provides 4 additional hours of power to your iPhone. Finding a misplaced iPhone is now easier than ever.
MSRP: $99.99 at Kensington
Tell time and save the planet with The Bedol Water Clock Squirt
The Bedol Water Clock Squirt resembles a small splash of water. Perfect size for a college students desk. Just pop open the cap and fill Squirt with ordinary tap water! Features a daily or hourly alarm and easy to set 12 hour or 24 hour clock.
Squirt Water Clock keeps perfect time without requiring batteries or electricity. The amazing Bedol Water Clock technology converts ions in the water into clean energy power. Built-in memory chip remembers time so you don't have to reset. Water won't need to be replaced for 6 months or more and its simple and fun to do.
Under $30 at www.bedolwhatsnext.com.
Save the planet and enjoy your music with the The Etón Soulra XL
The Etón Soulra XL is a solar-powered portable sound system for iPod/iPhone, featuring a 72-square-inch enhanced solar panel. Designed for charge-and-go use, the rechargeable lithium ion battery is charged via the sun's rays with the solar panel, or the included wall adapter, to provide up to eight hours of continuous play.
MSRP: $249.95 at the Apple Store.
Enjoy your music in style with iFrogz headphone offerings.
iFrogz recently launched several new styles of on-ear headphones and earbuds. They look great and are priced right. Check out iFrogz's Headphones, iFrogz's iPhone cases and iFrogz's iPad cases.
Upgrade a loved one's wireless with a Linksys E4200 Router.
Make grandma's house WiFi friendly for all of the visiting relatives, and in process you can show her how easy it is to stream videos or wirelessly print from across her home. It's pretty cool, and it's just $159.99 from our Amazon affiliate store.