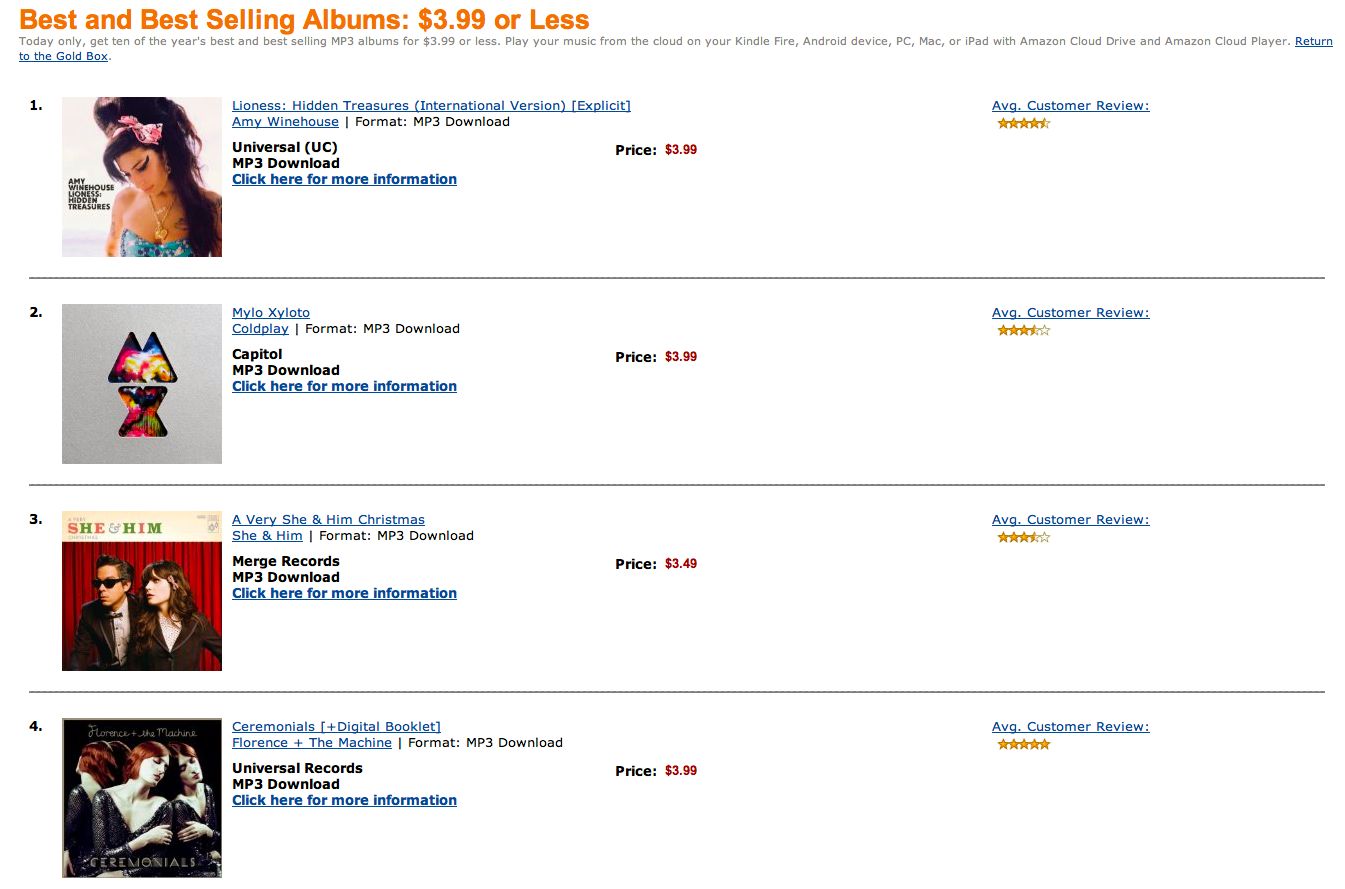 As if matching price with Google Music – but with a better selection, much better client, and overall completely superior music service – wasn't enough … today Amazon's MP3 Store is offering some of the best selling music of 2011 at $3.99 per album!
Save on new albums by Coldplay, Rihanna, Drake, Daughtry, the Decemberists, Florence + the Machine, Mac Miller, Amy Winehouse, She & Him, and the Muppets, then listen immediately on your Kindle Fire, PC, Mac, iPad, or Android Phone with Amazon Cloud Player. You can instantly gift these or any MP3s from Amazon.
Whether these are 'the best' or even the 'best selling' is questionable (I don't think the 'She & Him' record has gone higher than $5 since release), if you like anything here, these are some great prices. My recommendations would either be The Decemberists or Florence & The Machine, both of which have great reviews.
Head to the Amazon MP3 Store and grab these albums while the deal lasts!