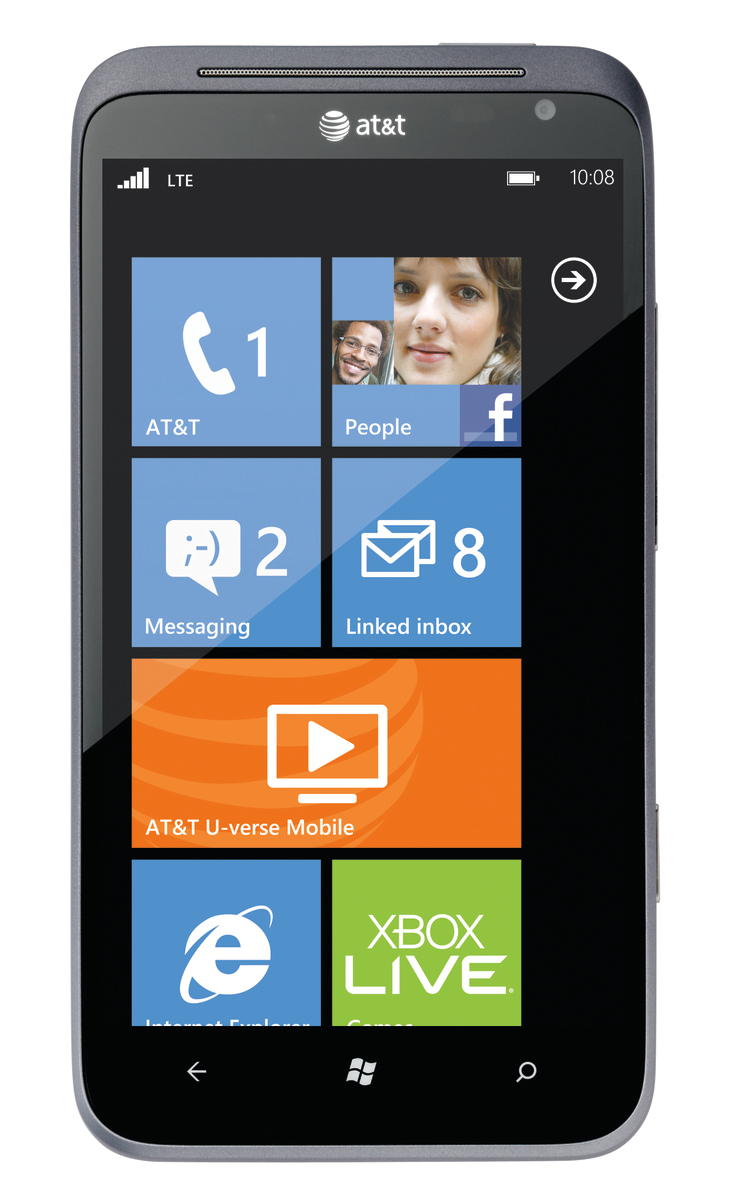 Wow, I am glad that I hadn't already spring for a Titan from AT&T; today saw the announcement of the Titan II, and this model appears to be even more impressive than the first!
Today, at the 2012 International CES, HTC introduced the HTC TITAN II as the company's first Windows Phone 7.5 (Mango) device to run on a 4G LTE network. Expected to become available in the U.S. exclusively to AT&T customers in the coming months, the new smartphone is designed to help consumers stay connected while on-the-go with the largest display among Windows Phones, an advanced digital camera and access to 4G LTE speeds.

Equipped with a brilliant 4.7-inch super LCD display, the HTC TITAN II offers quick and easy access to the latest movies and TV shows via HTC Watch and on-the-go gaming with preloaded Xbox LIVE. The HTC TITAN II also offers a viable replacement for digital point-and-shoot cameras, featuring a 16-megapixel camera with an f/2.6 wide-angle lens, autofocus, dual LED flash, red eye reduction, image stabilization and a backside-illuminated sensor. Consumers will be able to video chat with the smartphone's 1.3-megapixel front-facing camera, as well as capture HD videos using the 720p video recorder.
Boating the following features, there's not much more that could have been added to the Titan II, except perhaps a carry-bag …
Blazing-fast 4G LTE speeds
4.7-inch WVGA super LCD capacitive touchscreen
1.5 GHz Snapdragon™ S2 processor by Qualcomm
16-megapixel camera with a dedicated button, autofocus, dual LED flash,
f/2.6 28mm wide angle lens and 720p HD video recording
1.3-megapixel front-facing camera with video recording capability
HTC Watch and Xbox LIVE gaming
Access to AT&T's speedy 4G LTE network paired with Qualcomm's 1.5 GHz Snapdragon™ S2 processor, enables the HTC TITAN II to deliver fast Web surfing, streaming and downloading. This new powerful smartphone will also feature a 1,730mAh lithium ion battery to support the robust mobile experience on one of the fastest 4G LTE networks.

Featuring the latest version of Windows Phone, the HTC TITAN II enhances connectivity, efficiency and productivity for busy consumers with its large on-screen keyboard and instant access to Windows Phone Office Hub, Microsoft Exchange 2010 and Outlook Mobile. The Live Tile display brings friend and family groups to life and delivers the latest updates and news from popular social networks directly to the home screen. HTC TITAN II customers will also be able to download a number of exclusive HTC applications for free within Windows Marketplace through HTC Hub.
Make no mistake about it; a 4.7″ screened device is not going to be a phone for the masses. But for those who need the extra screen real estate (and who are already well used to using a Bluetooth headset), this may be the sweet spot that enables them to not carry both a mobile phone and a tablet. What do you think? Is just below 5″ too darn big? Or could it be just right?
See more of the HTC Titan II's features by downloading the product fact sheet, here.