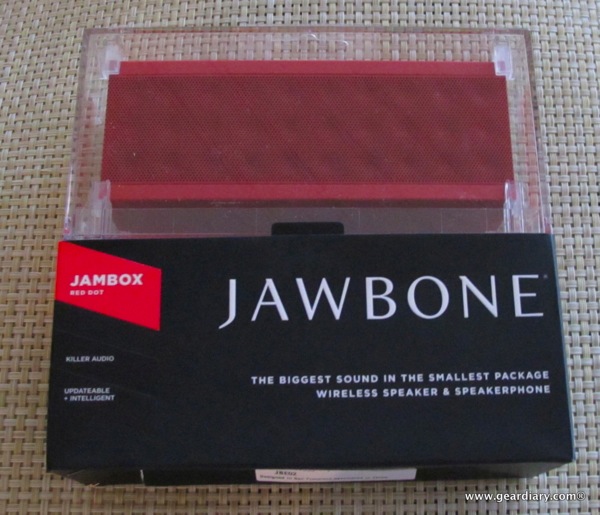 The JawBone JamBox was released in November of 2010. Yes, that's almost a year and half ago… ancient by today's tech standards. So you might be wondering why we're covering it NOW. The reason is simple: although it was released almost a year and a half ago the JamBox is still the best portable Bluetooth speaker on the market and, thanks to updates and additional apps for it the speaker just keeps getting better and better. Thomas was quick to buy one when it was first released but I held back and only got one a few months ago. I wish I hadn't waited because it really is an incredible little device. I like it so much in fact that I purchased one for Elana to use when she is training clients.
Oh, and there is another reason we shot the video now… it was the first time since I got JamBox-ified that Thomas and I were together. So here's a quick video of Thomas and me talking about the device and why it's become one of our favorite gadgets. Yes November of 2010 was quite a while ago but this is one piece of gear that isn't even close to becoming long in the tooth.
You can check out all the colors and order yours here for $199.99.