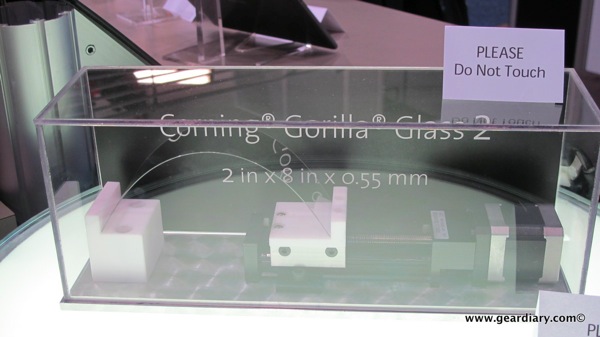 Corning Gorilla Glass. You know the name. You know it is strong. You know it is on dozens of smartphones and a growing number of notebooks. [600 different devices and 600 million total devices sport it!!]
And you likely know that Corning announced Gorilla Glass 2 during CES.
But until you see it in action you can't really appreciate just what it is. Seriously, Judie and I were impressed, and we think you will be too!