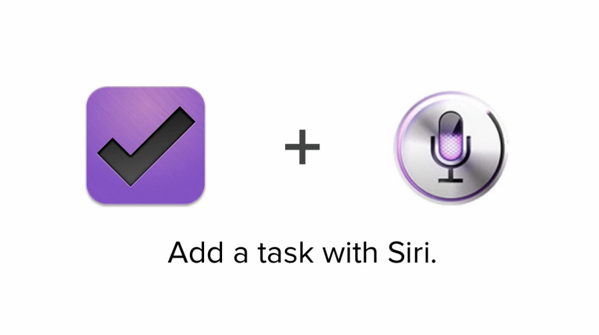 If you use an iPhone 4S and are Apple-centric in your computing this quick tip is for you.
The tasks application built into iOS 5.0 is good but it is a bit on the basic side. For many it might be a great option but for others, those of us who need task management with some muscle behind it, it just won't do the job. the OmniGroup has made it possible for you to now use Siri and the iOS 5.0 task app to add new tasks to OmniFocus. That gives you the best of all worlds- voice input AND a deep, rich task management.
Here's how.
The OmniGroup explains:
As soon as Apple announced Siri, everyone who owns OmniFocus for iPhone let us know just how much they needed these two tools to work together. A couple of friendly productivity fiends took matters into their own hands and figured out that Siri could send emails to the OmniFocus inbox on their Macs.

OmniFocus + Siri: Configuration from The Omni Group on Vimeo.

We could have said "Yay, Siri and OmniFocus can work together" and gone back to our long-term projects. Instead, a couple of engineers got to talking "You know, if we… and then the server… and…" "Wow, I think that would totally work!"

So, if you have an iPhone 4S and OmniFocus for iPhone, you can stop typing items into your inbox, and just say whatever comes to mind.
Here's a quick video of the configuration process.
OmniFocus + Siri: Location from The Omni Group on Vimeo.
I've used it since November and it is pretty amazing.
Yes, the OmniGroup's apps are a bit on the pricey side but they are full-featured and powerful.
OmniFocus for iPhone – $19.99 – Get It Here in the App Store
OmniFocus for iPad – $39.99 – Get It Here in the App Store
OmniGraphSketcher for iPad – $14.99 – Get It Here in the App Store
OmniGraffle – $49.99 – Get It Here in the App Store
OmniOutliner – $19.99 – Get It Here in the App Store