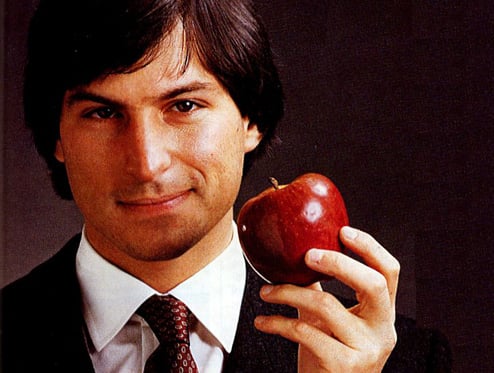 Steve Jobs passed away several months ago now, and the burst of news at the event, followed by the (just days later) release of Jobs' biography by Walter Isaacson, has pretty much abated.  So what possible news could Jobs be making now, from beyond the grave?
I went to UC Santa Cruz, and the basic, background level of paranoia about the government among students there was that we probably all had FBI files, just for going to UCSC.  And if you smoked dope or did other drugs, it was much thicker.  (And interestingly, a friend of mine actually did have an FBI file, as his dad had worked on Department of Defense stuff that pretty much required they keep tabs on your whole family.)  Believe it or not, for some reason a student group home that I lived at actually had taps put on our phone.  I know this sounds abjectly paranoid, but I promise it's true; we were getting weird clicking noises on our voice line, and interference on our data line, so we had the phone company come out and they discovered taps!  Sometimes, just because you're paranoid, doesn't mean they aren't out to get you!
Which brings us back to Mr. Jobs.  When you're as high-profile a person as Jobs, and you make a bunch of international trips for business, and you try to sell high-powered computers to places that the government really doesn't want you to (like China), they start keeping tabs.  And apparently, after enough years, you have nearly 200 pages of stuff on you in some dusty FBI file somewhere.  Which has now been released for the reading pleasure of the public.  And that's how you make news 5 months after you pass away.
You can read the full report–which of course has a bunch of "redactions", which is a multi-syllable word meaning "we blacked stuff out because we wanted to keep it secret–in scanned PDF form on the FBI web site.  And seriously, if you've read Isaacson's biography and the FBI report, we'd be very interested to hear your compare-and-contrast below!