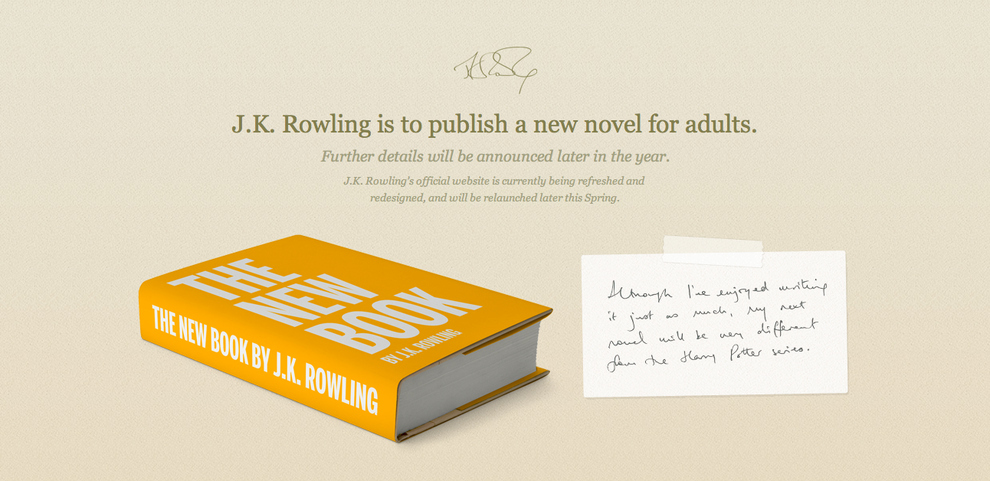 It seems forever ago that the J. K. Rowling announced the Pottermore site … which itself seems to have been in 'beta' for an eternity. And here we site in 2012 years since the last book and now the last half of the last movie is on DVD and STILL we don't have the Harry Potter series on ebook.
But at least we now have a hint about what J.K. Rowling is up to – a new novel targeted at an adult audience. On her site she has the image above and a sign up for info area.
The note reads:
"Although I've enjoyed writing it just as much, my next novel will be very different from the Harry Potter Series."
Head to the official JK Rowling site to sign up for more information!
What do you think she will write? Straight fiction? Fantasy? Supernatural? Zombies? Halo fan fiction? Let us know in the comments!