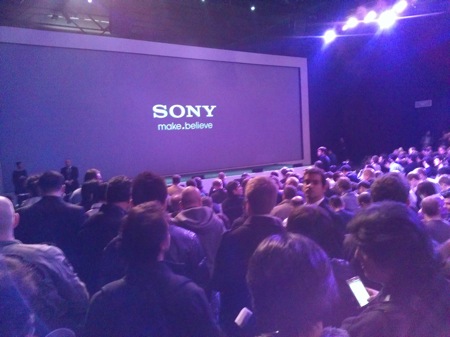 Judie left the "Create.Work.Inspire. event in Brooklyn and immediately flew to Barcelona for Mobile World Congress. The plane landed and, just three hours later she was in her first meeting. It will be back to back meetings and events for the next few days.
Right now Judie is waiting for the Sony Press Conference to start. We'll update this post as information comes in.
1:09 EST Kazuo Hirai, Executive Deputy President for Sony is talking about Sony One.
Bert Nordberg, president and CEO of Sony, is talking about "how an open platform has been the right choice".
The Xperia NXT series… just announced.