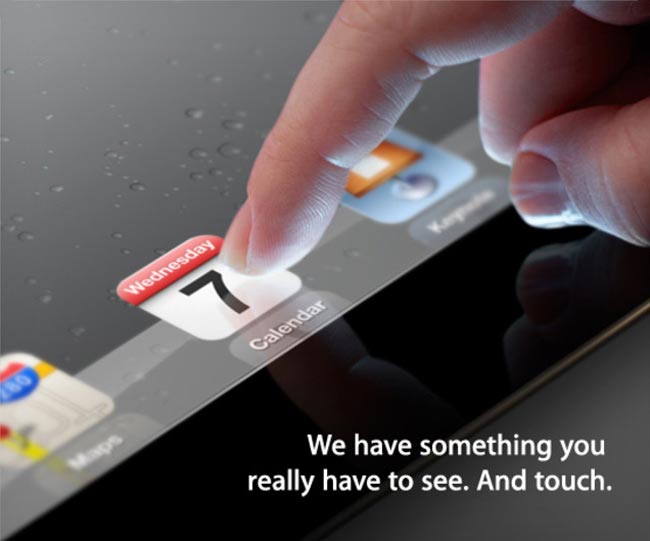 If you have been even glancing at tech news sites and blogs recently you have noticed a theme – every day we 'know' something new about the iPad 3 / 2S / HD … and that about 50% of the time it is a direct contradiction to the new stuff we learned the day before! Since it is clear that Apple works on loads of things at once including numerous mock-ups and trial bits of hardware, it is likely true that much of what is rumored is true … but as we have seen, that doesn't mean that stuff will hit the shipping product, or even that the product being rumored is real!
We have heard: Retina display, dual core/quad-core processors, new connector, no home button, 4G, no 4G, 128GB model, only 16/32GB models, 7″ iPad Jr as the 'one more thing', Steve sends lightning down if a 7″ iPad is introduced, and on and on and on.
We can reasonably expect: a new iPad, and a reveal of their 'last gen' iPad strategy (if any).
We know: Apple is holding a press event on March 7th in San Francisco, at the Yerba Buena Center of the Arts and starts at 10:00 a.m. Pacific time.
Whatever IS announced, you can be sure we will have it covered and give our perspective on what all means to real people using technology (and not just the 'pixel-counters' and 'megahertz munchers')!