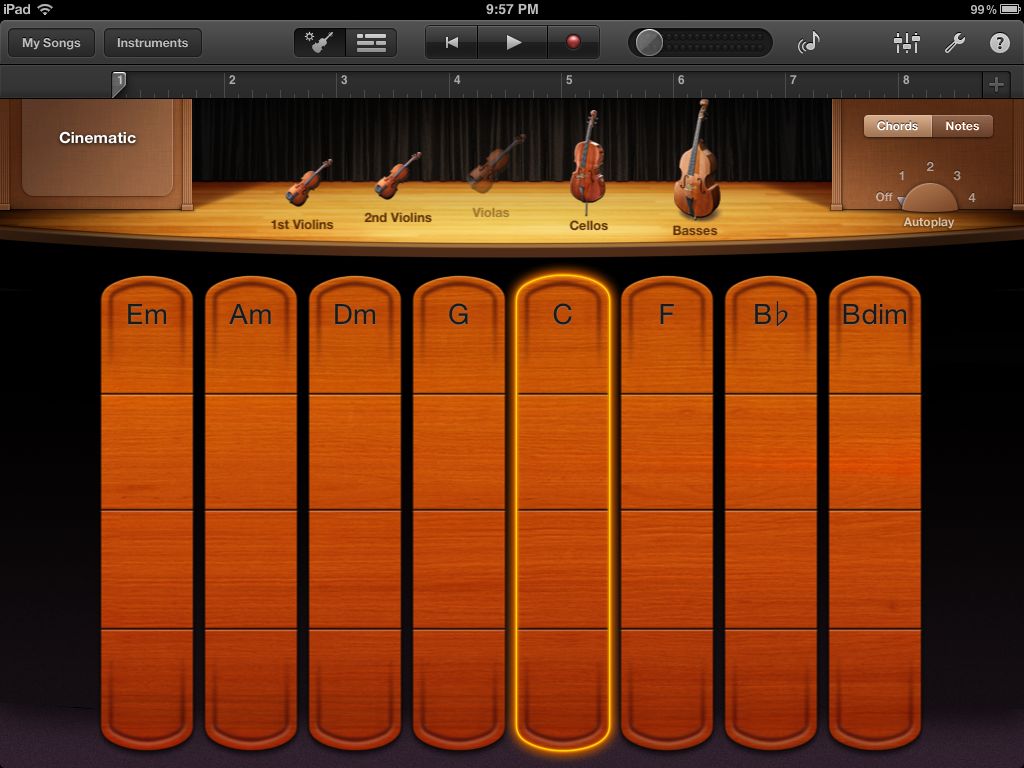 At the Apple event yesterday a load of things were announced – but one of the biggies for me was the major update to GarageBand.
What's New in Version 1.2
• Start a Jam Session to play or record live with up to three of your friends using iPad, iPhone, or iPod touch*
• Conduct an entire string orchestra using Smart Strings
• Use the Note Editor to adjust or fine-tune any Touch Instrument recording
• Combine recordings to free up additional tracks using Track Merge
• Keep your GarageBand songs up to date across all your iOS devices with iCloud*
• Share your songs directly to Facebook, YouTube, and SoundCloud
• Perform retro and modern synth bass lines and grooves with new Smart Bass instruments
• Play synth melodies and arpeggios with new Smart Keyboard instruments

*Jam Session and iCloud are available on iPhone 4 or later, 4th generation iPod touch, and all iPad models.
Head here and grab GarageBand!.
The note editor is an AMAZING addition (we were joking behind the scenes about how many times that word was used in the iPad keynote), and the new instruments and Jam Session are also cool – I feel like I have barely scratched the surface and I already am amazed!
Apple also updated the desktop version of GarageBand, with these notes:
What's new
This update supports general compatibility and addresses overall stability and performance, including the following:
• Updates compatibility with GarageBand for iOS projects
• Fixes a playback issue with the GarageBand Lesson preview videos
• Corrects issues with some software instruments triggering incorrect or stuck notes
In both cases updates are free for existing owners!