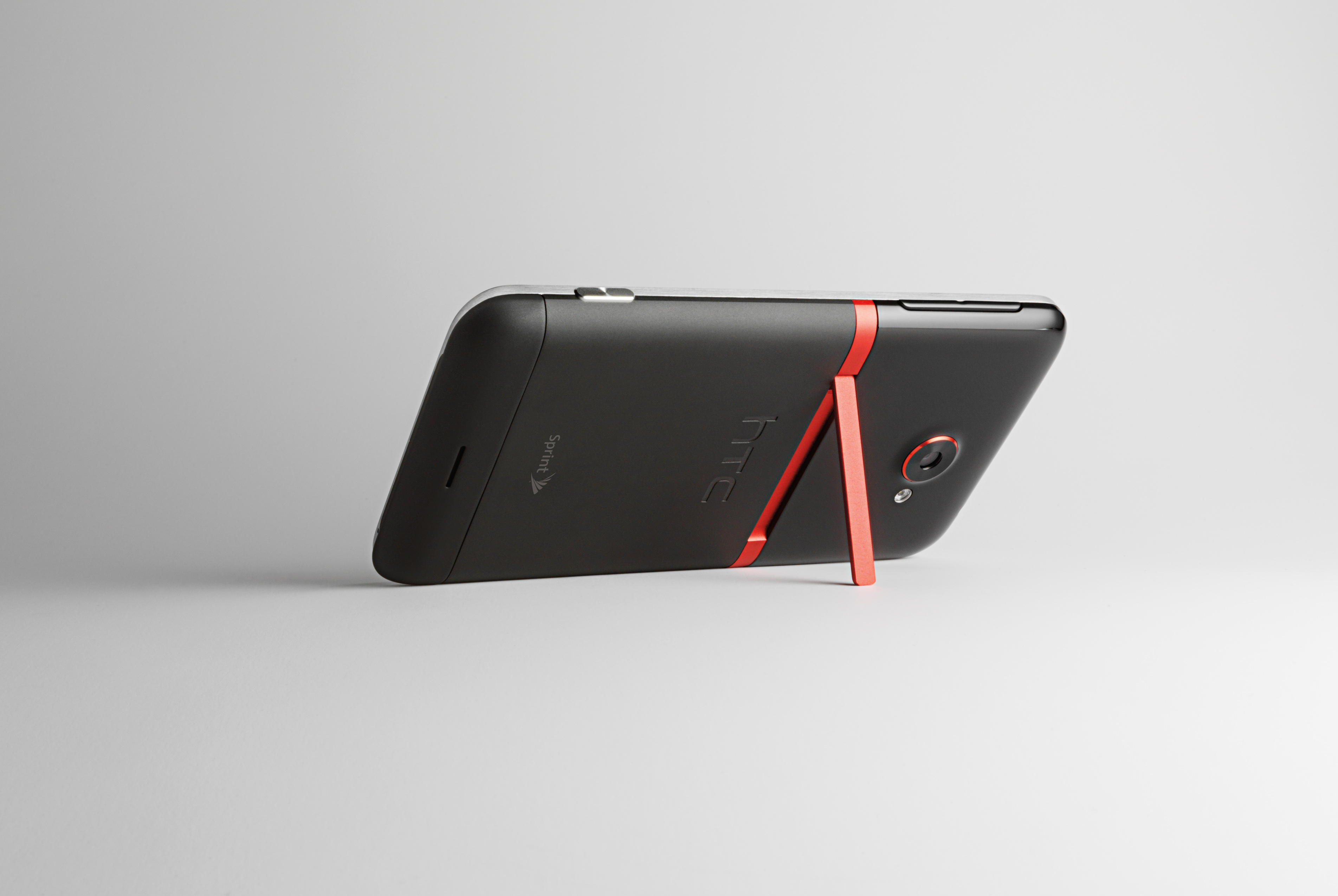 If you've held off upgrading your Sprint EVO through all of the other EVO models that have come out over the last few years, then today is the day when you can pat yourself on the back and be proud that you waited; HTC has just announced their HTC EVO 4G LTE, and it looks to be a pretty awesome do-it-all device.
The smartphone features HTC's Amazing Camera and Authentic Sound experiences within a design created through collaboration between HTC and Sprint.  The unibody device is constructed from an aluminum spaceframe with an anodized black finish and a beautiful machined edge that surrounds a vibrant 4.7-inch HD screen perfect for hands-free viewing courtesy of the device's dual-directional kickstand.
The EVO 4G LTE has a 4.7″ screen, an 8-megapixel rear facing camera with HTC ImageSense™, a Qualcomm Snapdragon S4 1.5GHz dual-core processor, a powerful 2000mAH battery and is being touted as "the first smartphone announced in the U.S. with HD voice capabilities."  It will also have Near Field Communications and Google Wallet, which means you'll be able to use your phone to pay for things at places equipped to accept such payment — not that there are many places like that, just yet!
The HTC EVO 4G LTE is also Sprint's first device to incorporate HTC's Authentic Sound experience with Beats Audio™ enabled across the entire phone experience to hear music the way the artist intended, and enjoy high quality audio while watching movies, streaming music, or playing the hottest new game.
If you are a Sprint customer, you can purchase the HTC EVO 4G LTE for $199.99 at some point in May; Sprint will start accepting preorders on Monday, May 7th.
You can read more about the new HTC EVO 4G LTE's specifications by clicking, here (.pdf download), or you can read more about the new Sprint LTE devices launching by clicking, here.
Carly is at the press conference in New York at this moment, and she'll have a hands-on post with pictures later this evening. =)