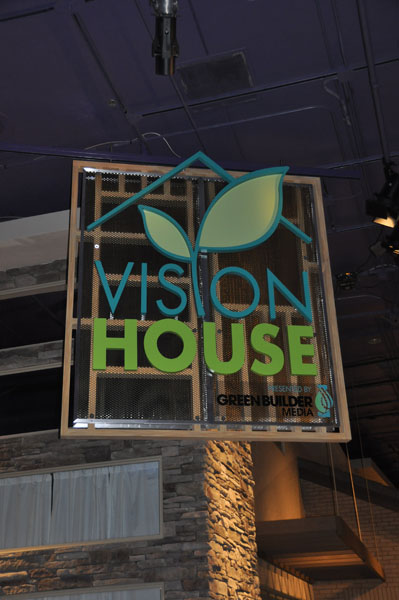 Despite the fact that the political world is still chock-full of "Drill baby, drill!" global climate change deniers, plenty of non-energy industries don't want to get caught short and are innovating like mad on energy-efficient and green tech.  In my neighborhood, for example, the family just two houses down had their (fairly attractive) house torn down and replaced it with a (kinda ugly) "green tech" house, with prestressed concrete and energy-efficient heating and A/C and special polymerized windows and I don't know what all.
But you know the whole green tech thing is hitting the mainstream, and Disney's Epcot center has an exhibit on energy efficient homes:
The Walt Disney World Resort VISION House in INNOVENTIONS at Epcot is a brand new exhibit allowing visitors to experience and interact with the true green and smart home of the future, showcasing everything from whole-home automation (allowing you to control a range of home functions from door locks to heating and cooling preferences all from your smartphone or computer) to renewable energy, water conservation and multi-generational design.

The VISION House includes remote web controlled keypad locks and cameras from Schlage and high efficiency heating and cooling systems and controls from Trane that can be adjusted from wherever you are in the world using your smartphone.

This exhibit will open to the public for the first time beginning at 9:00 a.m. ET on Earth Day (Sunday, April 22).
(One of the DisUnplugged bloggers has a post up about it.)
So if you're living in the general vicinity, or if you're planning on a family trip to Disney World or Epcot, you might consider checking it out.  And if you do, please let us know what you think below!