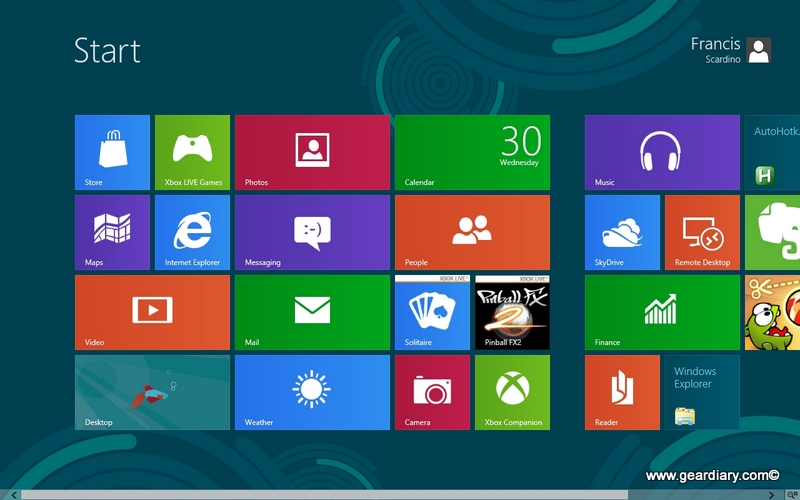 The official Windows 8 Public Preview is available for download directly from the software vaults at Microsoft. I am not really sure what is different from the previously available beta but assume some of the updates and fixes have been implemented. So far the verdict on Windows 8 has really been hit and miss. Some seem to love the new Metro features and Apps, and some really seem to hate it. Some new features Microsoft added will certainly take some time to get used to, but some are as familiar as booting up windows 95. Either way you can check it out completely free of cost in either 32 or 64 bit configurations, just be prepared for a few Gigabytes of downloads. Personally I like Windows 8, it seems to run a lot faster than all the previous, boots twice as fast, and gives the world an improved file system. If you are curious or just want to play around with it then I suggest downloading it giving it a shot for yourself.
ISO files to DVD/USB
When you download the ISO file you will need to mount the image to either a DVD or a flash drive. Some of my machines do not have a DVD drive but you do and need some software to burn that iso image to a DVD then I recommend ImgBurn. ImgBurn is free software that allows you to burn, extract and modify .iso files. This is probably the easiest way I know of to get a ISO image to a CD or DVD. If you want to make a bootable flash drive then you'll need the Windows 7 USB tool to accomplish this. This tool is also free and will allow you to correctly make a bootable USB drive with the installation files of Windows 7 or 8 installed on it. You will still need to download the operating system first, it does not come with the tool itself. I have had good luck with this tool so far and have used it on earlier versions of Windows 8.
Virtuabox
So you want to give Windows 8 a shot but don't have a spare computer to give up? Oracle offers some free Virtual Machine software that lets you install almost any OS from within your current OS. The installation is set up nicely where it walks you through installing any OS from within the software. The virtual builds allow you to allocate some hard drive space and RAM from your host computer without interfering whatsoever with anything on your actual desktop. There are currently installations available for Windows, Linux, and OSX on the Virtualbox Website. The latest version even has an option for Windows 8 during when setting up a new box.
 Links/Sources