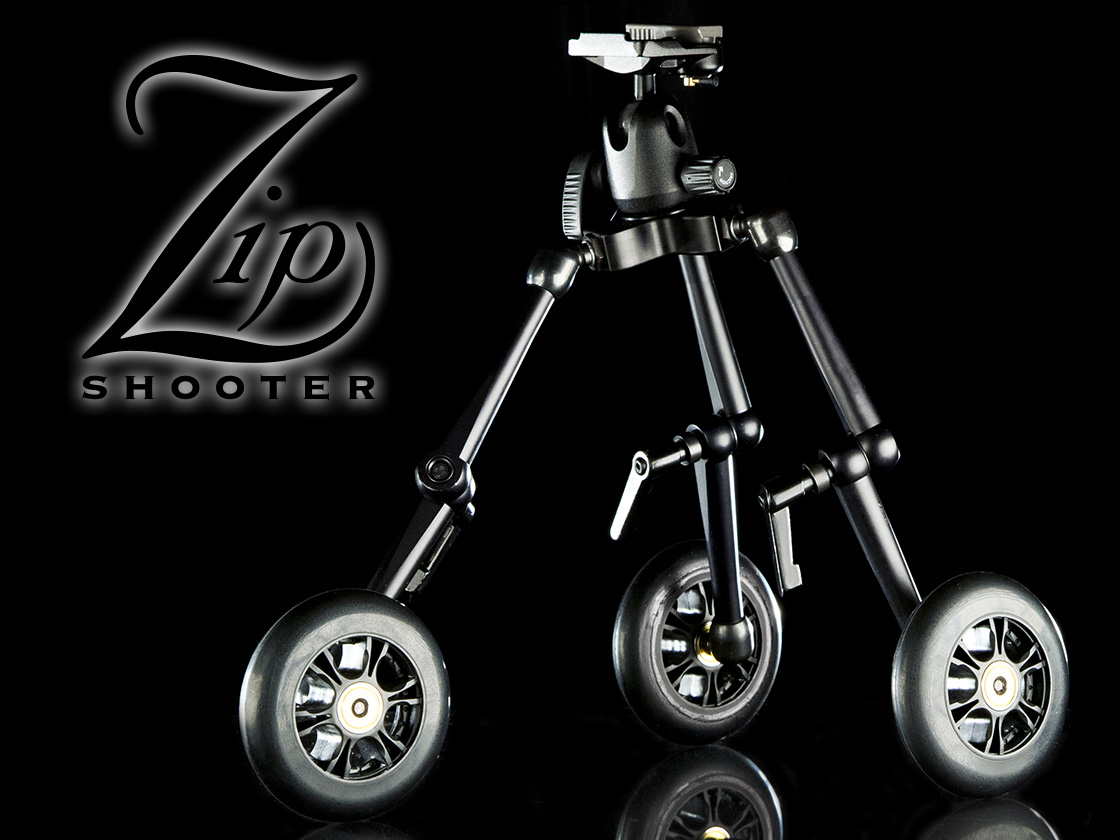 Project Title: ZipShooter Compact Camera Dolly System
Status: Active
Closing Date for Funding: June 30, 2012
URL of the Project: http://www.kck.st/K1yQDf
I've almost certainly mentioned it before so I apologize if I'm boring you but:  I love camera gear.  There were times when I was growing up that I thought I might like to be a video cameraman or a photographer or something.  Obviously, those ideas went by the wayside–I'm a writer, for cryin' out loud!–but I still love to look at camera gear, and imagine how I might use it.
But maybe you do use camera gear!  And maybe you're the kind of person who likes to get in on the ground floor of Kickstarter projects.  Then hey, maybe this is just the thing for you:
ZipShooter™ – A professional compact camera dolly system crafted with superior materials and designed with immense flexibility in mind. It's unique body system wields three fully adjustable and incredibly strong legs that can easily support camera rigs up to 20lbs. Attached to these legs are three oversized wheels that help to absorb small bumps and provide the ability to get silky smooth shots. On top of the body is an adjustable ball head with a quick release system for leveling any shot on the fly and for fast, easy camera mounting and removal. This unique system can be manipulated into endless shooting configurations, can track in any direction or on any curve, can glide on a variety of surfaces, yet is compact, lightweight, and able to break down into virtually any gear bag. The ZipShooter™ does circles around the competition…..literally.

ZipShooter™ is designed, crafted and assembled in the USA using the finest materials.

Retail Price of $425

Available on Kickstarter now starting at $350.

Will start shipping in August.
So if you want to get in on the ground floor of this device–and honestly, I think it looks pretty cool–surf on over to the ZipShooter Kickstarter site, and check it out.  And let us know what you think of it below!