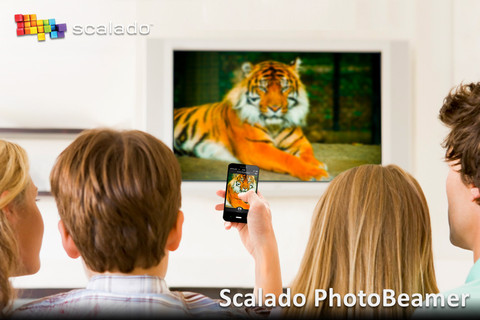 One of the things that was particularly annoying about PCs back at the dawn of the computer age was the fact that your various peripheral devices often didn't "play nicely" with your desktop (and later, laptop).  You bought a new printer, plugged it in, and . . . it didn't work.  Turns out you had to install the "printer driver" before you could even plug it in. Then, often, it turned out "printer driver" needed a software update. This often required a phone call to the support people to find the location of the update because the system wasn't smart enough to find it automatically. Then you needed to get a CD mailed to you via snail mail, because the "printer driver" couldn't be downloaded; etc.  You know the drill.
Nowadays, thank heaven, that stuff has been mitigated quite a bit.  It can still be dicey, but your toys generally play together better now than they used to.  Sometimes though it's still a chore.  For example, when you take photos on your iPhone and want to display them on a larger screen it is not always so easy.  That's what Scalado is trying to fix:
Scalado PhotoBeamer is a new innovative and easy way to show your photos on any screen. Just point your iPhone at any screen displaying www.photobeamer.com and you'll be able to enjoy your photos anywhere with family and friends.  It's a modern era slide projector available anytime, anywhere!

-          Works on any display sporting a modern web browser -
including desktop screens, projector screens, laptops etc.
-          Show your iPhone (iOS5 devices) photos on any screen, anywhere
-          Zero configurations with no registration necessary
-          Works over all connections, including 3G and Wi-Fi
-          Choose among themes supporting your mode of presentation
-          Progressive beaming using patented Scalado imaging technology, to ensure the fastest possible experience even over slow connections
-          No network setup, manual pairing, bumping or similar
-          It just works!
The Scalado PhotoBeamer is available on the iTunes app store for a single George Washington U.S. dollar.  Surf over and check it out and, if you get it, please let us know what you think below!