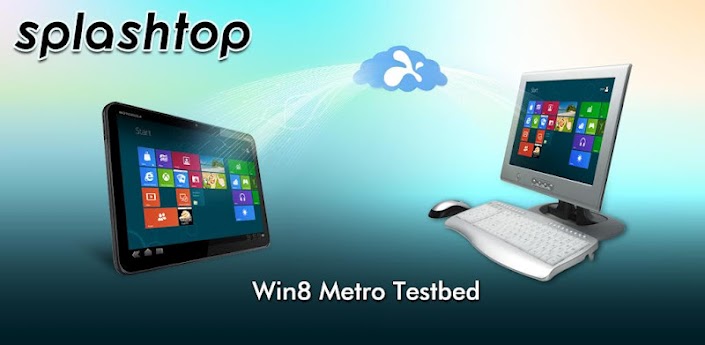 I don't talk about it a lot, but I am not a big Microsoft fan.  I came into the industry just as Microsoft was achieving their dominance and stomping their competitors (including Apple!) into the dust, and aside from their mercenary attitude, I've never been particularly enamored of their software.  It's dull and workmanlike and functional, but I find it counter-intuitive, and the majority of their default choices drive me crazy.  (No, I don't like that extra panel open in Outlook, and I like my reading pane on the bottom; no I don't want all those audio signals every time I do anything at all; etc.)  I'm an old-timey UNIX nerd, and so many of their products have always struck me as kludgy, bloated, and insufficiently well thought out.  (Don't get me started on ribbons, for example.)
But believe it or not, I'm glad they're out there!  I like Apple products, sure, but in the tech world especially I think competition is really, really important.  It pushes people, it helps keep prices down, and it gets more people innovating.  (I'm sad that Palm is dead, for example.)  And now that Windows 8 is out there, people are going to be wanting that environment everyone, not just their Windows phone.  Like perhaps on a tablet:
Splashtop Inc., the worldwide leader in cross-device computing, today announced the release of Win8 Metro Testbed powered by Splashtop, for Android, a remote desktop app that allows software developers and technology enthusiasts to simulate a Windows 8 environment on a tablet.

Splashtop s Win 8 Metro Testbed for the iPad has been popular with developers and users alike. In the Apple App Store, Win8 Metro Testbed has been the #1 grossing iPad app overall in 4 countries, the #1 grossing iPad app in utilities in 72 countries, including the US, Japan and China and the #33 top-grossing iPad app overall in the US.

Win8 Metro Testbed enables native Windows 8 Metro touch gestures, including the ability to:

* Swipe from the right to view the Charms menu
* Swipe from the left to switch apps
* Swipe left/right in Internet Explorer to move between pages
* Swipe down to bring up additional menus
* Swipe down on an item to select it
* Pull down from the top to close an app
* Swipe slowly from the left to run two apps side-by-side ("snapping")
* Swipe from left-and-back to show running apps
* Pinch to navigate files, folders, apps and data with Semantic Zoom
* And more

View a short video of Win8 Metro Testbed on an Android tablet at http://www.youtube.com/watch?v=C6DW7bIcMKw and on the iPad athttp://www.youtube.com/watch?v=XwIeWfvcZ_o

Win8 Metro Testbed can be downloaded for a special launch promotion price of $24.99 USD (regular price of $49.99 USD) from Google Play athttps://play.google.com/store/apps/details?id=com.splashtop.remote.pad.win8 or for the iPad from the iTunes App Store athttp://itunes.apple.com/us/app/win8-metro-testbed-powered/id514878988?ls=1&mt=8
So have you been wanting to try the new Windows 8 environment out on your tablet?  (I personally think it be more user friendly on a tablet than on a PC, honestly.)  Maybe this is what you've been waiting for.  Surf on over and check it out and, should you give it a try, let us know what you think below!