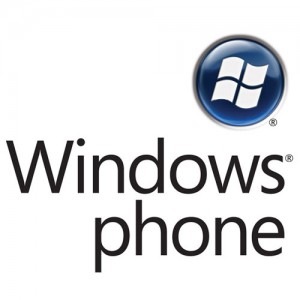 My "great experiment" is now wrapping up its first couple of weeks. I had planned to write this at the end of the first week, but the ride has been a bit more interesting than I expected.  More on that shortly.
To start, I have been a good boy and left my iPhone alone like I promised and lived with the HTC Titan Windows Phone.  Usually, when you review a device (or even an app) you often have to do it quickly.  You don't always have the opportunity to really live with it.  You often use it for only a brief time or alongside your "normal" device.
Here at Gear Diary we never seem to want to make things easy, so I have been going cold turkey.  No iPhone whatsoever.  Now, to be fair, I did not also give up my iPad, but that's a funny thing, too, because my iPhone and my iPad served completely different uses for me, and I have not felt the need to move any of my old iPhone functions over to the iPad yet.  I am doing the same tasks on the iPad that I was doing before, with the Titan is covering the iPhone duties.
My iPad was mostly for reading, watching movies, and accessing my work services – Cisco based stuff, mostly and stuff my iPhone isn't very good at.  My phone is where I manage my email, my text and instant messaging, and, of course, my phone calls.  I use it as my primary navigation device too.  Lastly, it's also where I primarily view my news via Twitter.  And the Titan is now filling all those roles very well.  Or, at least it was.  But again, more on that shortly.
As I said, too often reviewers and those commenting don't spend enough (or any) time with the things they are writing about.  I see it most often in posts and comments I read from fanboys.  Now I don't care which kind of fanboy you are talking about – "Fandroid", "i-Lemming", whatever you call them – the name's are idiotic and usually used just to inflict hurt when the speaker has nothing useful to say but still think they need to say something.  The sad thing is that the people who use these terms seem only intent on insulting the "other" point of view but they usually don't know anything about which they speak.  And worse – we are all guilty of it at some point because it makes for good press, and entertaining reading, right?
So make no mistake, I am a fan of Apple's products.  Not a rabid fan, because I can recognize that Apple makes mistakes and does stupid things too, but I am still a fan.  As such, I was determined that good or bad, I wanted to break the normal "ignorant fan" or "rushed reviewer" cycle by actually using the Windows Phone for more than 5 minutes and then babbling about it without having really "lived" it.  This is a theme you will hear me say repeatedly throughout this series. So, as you read this, I will have spent my first couple of weeks with the Windows Phone OS, including buying the apps I needed to do the things I was doing with my iPhone (those that were available).  I am even learning a few tricks, seeing some things that are impressing me, and being annoyed by a few things that aren't quite what I think they should be.  That's the whole point of this exercise, of course, and if you are reading this then it means that you get to enjoy the ride with me!
Overall:
In general, I have been pleasantly surprised at how smoothly the transition has gone.  I've had to buy some new apps to replace ones I needed most, but, for the most part, the primary apps I needed most have been there.  The often work a little differently than their iOS counterparts, and some, like Skype, are still missing features, but basically the apps and services I need have been there with one notable exception.  Those who have read my other writings on this site know that I do a lot with foreign language learning.  Sadly, although some things are available, Windows Phone apps are severely lagging in this area compared to other platforms.  I suspect, as the platform matures and appears in more markets, this will change, but right now the category is a weak area in an otherwise decent marketplace (100,000 apps as of a few days ago).
I was pleased that my music, books, and videos transferred pretty well – only DRM protected materials had issues and most of that could be worked through.  The Windows Phone 7 Connector software on my Mac is a little spartan, but generally does a pretty good job keeping things in sync.  It ties nicely to iTunes for music and video content, but they really need a way to tie over the books as well.  Again – a small missing component in the platform.  I wouldn't mind seeing a return of the MS Reader app.  It was one of my favorites in the PocketPC / Windows Mobile days!  As I mentioned, I bought apps from the marketplace.  I also went in and bought music.  I was able purchase a song on the Marketplace and then, to my extreme pleasure, I was able to transfer it back into iTunes on my Mac successfully!  Since iTunes is my preferred base of operations for my content management, I was very pleased – very nice!
The Stuff the I really Like So Far:
More than any other single thing, I really like the implementation of Outlook.  I am more efficient in managing my email under Windows Phone than I was in the iPhone email client and don't even get me started on the disaster that is email on Android.  Why?  The visuals are attractive and because it makes bulk selection of messages and tasks like marking them as read or moving them easier.  That said, I don't like the way that the message threads expand, because it moves the active message as well which sometimes makes me mis-select the next message, but that is a minor quibble.  In general, the Outlook email client is better than the default email on iPhone or Android.  It's not flawless (I'll discuss that shortly), but it is really a beautifully designed app that makes excellent use of the user interface and design elements.
Now I have to admit that it took me a while to get the hang of how Windows Phone apps (and the OS itself) are structured.  At first I didn't realize that you needed to swipe left or right to get to other pages within a program, so I thought features or functions were missing, but once I figured out that they were there I realized that there is an efficiency of the way many things are "paged".   This also gives the apps a multi-dimensional kind of feel and a different kind of flow that actually works pretty well.  So again, once I figured that out and realized how it was leveraged, I started to appreciate the value of the approach.  It's not perfect and it's not always consistently implemented in apps, but when it is done correctly it's very nice and allows you get to things without having to take up screen real estate with forward and back buttons.  The more I use it, the more I like it.
And speaking of back buttons, I like how it is implemented in Windows Phone.  I like that when I am in Twitter, then I click on a web link and it takes me into Internet Explorer, simply pressing the back arrow resumes Twitter.  You can't do that as simply or naturally on iOS, you must quit the web app and then go back to the Twitter app.  In general, the "multitasking" on Windows Phone is a bit lacking and not as functional as that on iPhone or Android, but it is there and works reasonably well once you remember to access the app via the back arrow (by holding down the back arrow) rather than trying to go home and launch from there (as you would in iOS).
One of my favorite new things is the TTS (text-to-speech) reading/responding to text messages.  This service actually is working very well for me.  It reads the messages and it responds to my "reply" dictation equally well.  I like that you can set it to only work with a bluetooth headset, or not, or all the time.  Very flexible.   I also appreciate the simple implementation of launching basic apps and task using voice commands by holding down the Windows button (much like you hold down the home button on an iPhone to launch Siri). It all works very well.
Speaking of effective, I used the Bing search to search for a song that was playing and I liked how it handled the audio search.  It did a great job –  as good a job for me as SoundHound or Shazam.  I bought the song I was listening to on the Marketplace, and, as I already mentioned,  I was even able to sync it back into iTunes on my Mac!  OK, I'm going to slip a little onto the things I was disappointed in here because, in iTunes, I went and did what I usually do, added the lyrics to the song file and then synced it back to the phone, but then I made an annoying discovery – Zune Player on Windows Phone doesn't display lyrics.  Why not?  This is a really basic feature!   Why do I need to get a 3rd party app like MusiXmatch Lyrics and pull them from online?  This is a very annoying omission (the iPad has a similar omission)!  It is amazing to me how they can get one thing so right, but then mess up on something simple.   So this leads me right into….
Stuff that I Wish was Better:
Although the device generally feels really snappy and nice, apps do tend to start and run a bit slower than they do on the iPhone 4s.  No question.  I notice it mostly in games like Civilization Revolution. That game in particular runs significantly slower than it does on the iPhone and occasionally has odd pauses.  Flight Control too, isn't quite as smooth or precise as the iPhone version.  It's still good, but it could be better.  Lastly, Adobe Reader has an odd delay every time you switch pages or move significantly on the current page.  It's not severe, and it's still functional, but the iBooks app on iPhone/iPad is much faster and handling PDFs than this implementation of Adobe Reader.  It makes me wish that Good Reader was ported to this platform!
On another topic, I have to ask – what's up with the cursor?  Why is selecting so screwed up?  I can't ever seem to get the cursor to position correctly when I am making selections.  And, from what I've read on the net, other people have that problem as well.  I understand that there are two gestures – one for selecting the nearest word and one for placing the cursor, but that cursor placement gesture rarely actually puts the cursor where I want.  I usually have to point and hold several times before I get it to go where  want.  They really need to fix that problem!
So earlier I mentioned that there were flaws in Outlook.  Well one really annoying one.  I am experiencing a quirk in the integration between the Windows Phone Outlook client and my company's Exchange services.  When I update messages on my computer, the changes are reflected shortly on my Windows Phone – no problem.  But when I make the changes on the Windows phone – like marking messages as "read" and moving them to directories – sometimes it works correctly and sometimes not.  The status is correct on the phone, but not on the server. The most common occurrence is that the messages are moved to the new directory, but the tag is still "unread" even though I DID mark it as "read" and it appears on my phone as "read".  There is something there that's glitching, but not all the time.  Something that should be worked on.  It's not a show stopper, but it is a bit annoying.
Other Interesting Bits:
By way of a "big" purchase, I bought Navigon USA for Windows Phone.  I have Navigon USA + Canada for iPhone.  I have several other on my iPhone, but Navigon was the only one that has a Windows Phone counterpart. It works very well on Windows Phone, but it is missing a few features that the iPhone version has – especially the features you can buy via in-app purchases on the iPhone.  I hope those get added into the WP version soon.  Funny thing, Navigon made a really big routing mistake for me this past weekend.  I thought "uh oh" here is going to be a big problem since Navigon is probably one of the more popular navigation programs on mobile platforms.  So, the only time I have touched my iPhone in this whole experiment was to check and see if this same issue happened when entered the route on the iPhone.  And guess what?  Same mistake!  And it's a big one (about 100 miles and more than an hour unnecessarily added to a 3.5 – 4 hour route).  I will be reporting the problem to Navigon directly.  It seems to have cropped up in their most recent releases.  Nice to know it wasn't limited to just the WP platform though!  Now if only iGo would release its navigation software for Windows Phone I'd be thrilled!
A Funny Thing Happened on the Way to the Forum:
As I hinted at earlier, the trip has become very interesting these last few days.  I also hinted at I am no longer using the HTC Titan.  So what happened?  Simple – I decided to pick up a Nokia Lumia 900.  Cyan.
So I had to ask myself, why?  I like the platform, but the Titan itself doesn't really wow me and certainly didn't make me to want to run out and buy another device?!  I like the OS and I've told you how much I like the way Windows Phone works.  So why then?   After thinking long and hard about it I think it comes down to a few key points:
One – I do like the OS.  It has some rough edges, but it is moving in a good direction and the flow of things is really good.
Two – I like the look and feel of the Lumia.  I love the cyan color – it gets attention, the body is a little more narrow than the Titan meaning it's easy to reach all points of the screen (just like on my iPhone), and the polycarbonate shell is shaped nicely and feels good in my hands.   By comparison, the Titan is a little too wide and the body feels more cheaply constructed.
Three – the ecosystem, while not nearly complete enough, integrates well into my current environment with enough things happening "automatically" to make me feel that the solution is cohesive instead of just patched together.  Again, not flawless, but pretty good and MUCH better than it was in the old Windows Mobile days!
So for me, I think it's about the overall package.  Despite the rough edges, this combination of device, ecosystem, and operating system appeals to me.  The Lumia 900 has personality – like the original iPhone had personality in 2007.  I'm not certain there is another device out there right now that would make me want to switch.   The Lumia 900, however, has a certain appeal that draws people, and it drew me as well.  I get that same vibe from the Lumia 900 that I had in the early days with the iPhone, and so I decided to go with the feeling.  I still haven't decided if it will be my permanent daily driver or not, but it has definitely found its way into my device pool.
I appreciate the gorgeous display (4.3″ AMOLED).  Again, the resolution is lower than that of the iPhone, but the contrast and overall display is beautiful enough that you mostly don't notice the lower resolution.  I also like the micro-USB jack being on the top of the device (I hate the side plugs that HTC favors on its devices).  And the camera button is now low enough that I am not hitting it when I hold the device.  The power button is also on the side, just below the volume buttons.  Some people don't like it there, but I prefer it.  I can power the device on/off while simply holding it whereas with the button on top I would have to use my other hand to activate that.  As I mentioned, the polycarbonate body is very nice and people notice the cyan body right away.  People ask me about the device more than I expected – it stands out, and it feels good in my hand.
With the HTC Titan you got some HTC built apps like the HTC Hub, Photo Enhance, and Flashlight. With the Lumia, you get access to Nokia exclusive and sponsored apps like ESPN, Univision, Nokia Drive (MUCH better than AT&T Navigator), Nokia Maps, Nokia Transit, Nokia Trailers, Creative Studio, and others.  And word is that Nokia is sponsoring more apps in the near future.  A lot to look forward to if you are a Nokia owner!
I also went to my local AT&T store to get an updated SIM card (my card was a few years old having hopped through several iPhones).  I also had my account altered to allow Windows Phone VVM (visual voice mail) and data network services to work better.  The setups for iPhone and other smartphones are a little different so you account must be adjusted to really take advantage of everything.  End result – my iPhone won't have visual voicemail if/when I return to it, but otherwise it will function normally.  I can also shift my plan back at any time I want if I get lonely for my iPhone again.
For the moment, I will continue to use the Windows Phone.  I'll be talking about it again after WWDC next week and the iOS6 announcements (and possibly new iPhone announcements).  Will there be something compelling to draw me back to the iPhone?  We will see!  And if you are interested in seeing more of my journey so far, just take a look here and here!
What do you think?  Have you made the jump to Windows Phone?  Is it something you are thinking about?  IDC made a predication that windows phone will be the top mobile OS by 2016.  Do you agree?