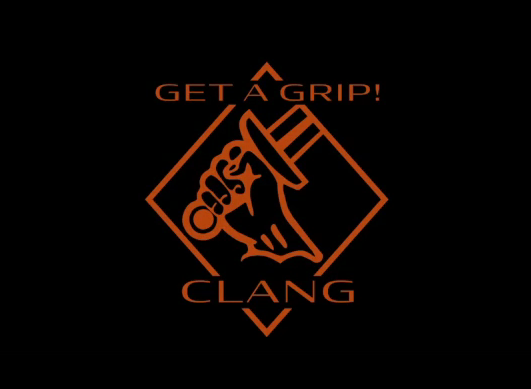 Neal Stephenson, displaying the recently-discovered ancient sword-fighting manuscript!
(N.B.–not really; it's just an old cookbook)
I love Neal Stephenson.  I love his books, his articles, and his wry, deadpan sense of humor.  When he made one of his infrequent tweets earlier today about a Kickstarter project, naturally I surfed over and immediately checked it out.
Stephenson in the last few years has been very much interested in sword fighting, particularly what is being called "Western martial arts"–that is, the long, for a long time lost, but now being rediscovered/recreated art of western sword fighting (and associated martial arts).  Here's what Neal says:
Hi, Neal Stephenson here. My career as an author of science and historical fiction has turned me into a swordsmanship geek. As such, I'm dissatisfied with how swordfighting is portrayed in existing video games. These could be so much more fun than they are. Time for a revolution.

In the last couple of years, affordable new gear has come on the market that makes it possible to move, and control a swordfighter's actions, in a much more intuitive way than pulling a plastic trigger or pounding a key on a keyboard. So it's time to step back, dump the tired conventions that have grown up around trigger-based sword games, and build something that will enable players to inhabit the mind, body, and world of a real swordfighter.

CLANG will begin with the Queen of Weapons: the two-handed longsword used in Europe during late medieval and early renaissance times. This is a well-documented style that has enjoyed a revival in recent years thanks to the efforts of scholars and martial artists worldwide.
Project Title: CLANG
Status: Active
Closing Date for Funding: Monday, July 9th, 2012
URL of the Project: http://www.kickstarter.com/projects/260688528/clang
From the Creatives:  Subutai Corporation
Neal Stephenson, trying to be all authorial
Who at Gear Diary Backed It: Doug
At What Level Did We Back: $25
Why We Backed It: Because I love Neal Stephenson, and want to encourage him to do whatever he wants.  Also: I like sword-fighting games.
Would You Recommend this Kickstarter Project?: If you love Neal Stephenson, absolutely!  And even if you don't, the video is fun.