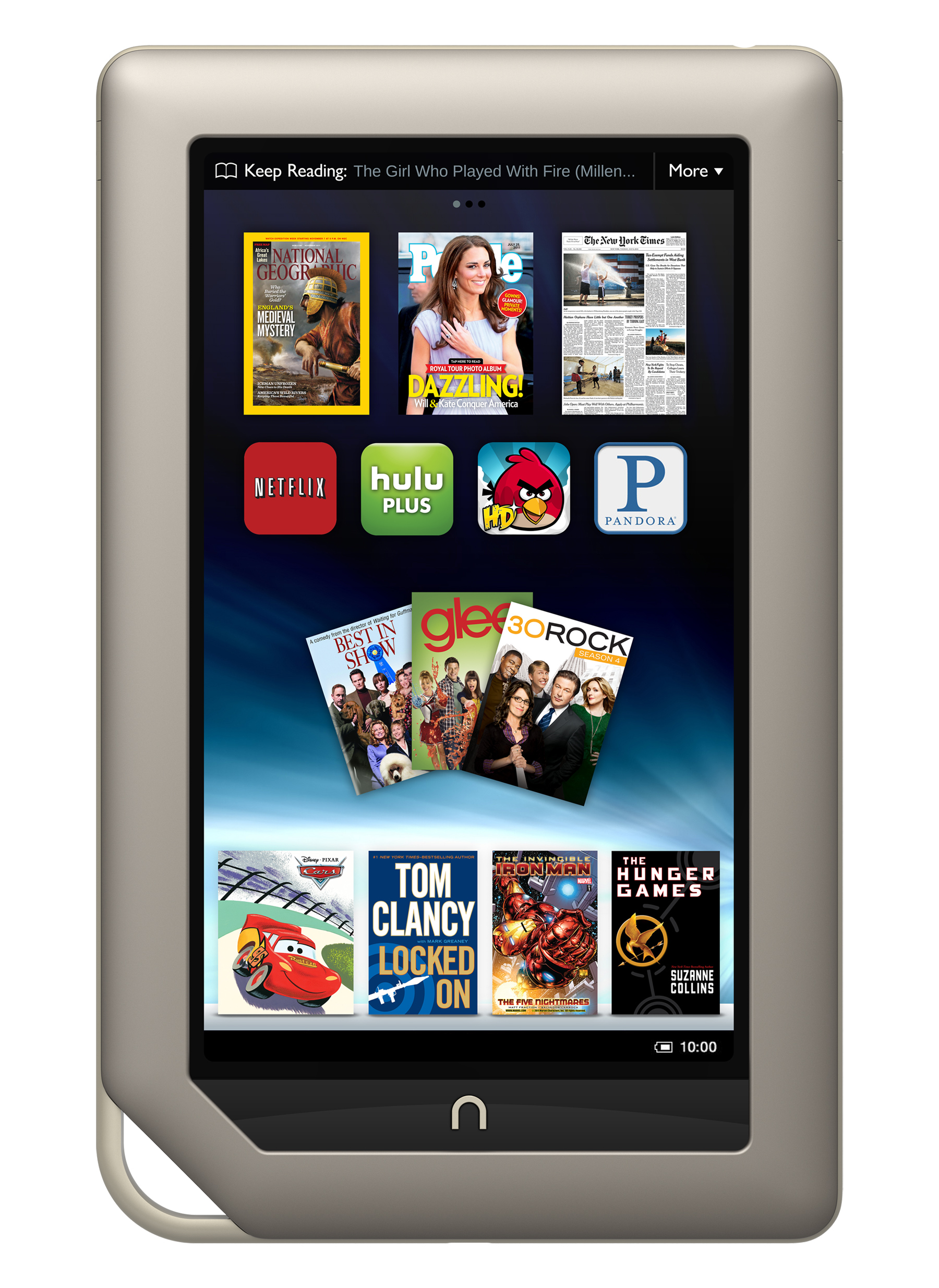 B&N has a new strategy to lure loyal NOOK users…get them when they're young! They are offering free young adult titles with a NOOKTablet this summer, as a way to encourage kids to read (and of course, buy NOOKs).
They're going to be offering these in three different promotions, each one geared towards different age bands. I understand the logic in trying to drag out the promotion all summer, but I think this would work better if they just offered three age packages instead of limited time offers three different times. Still, it's an impressive deal, and a great way to showcase the NOOK Tablet over the Kindle Fire.
From the press release:
"We are excited to bring together our award-winning NOOK Tablet and this fantastic free collection of bestselling titles so children can start building their summer reading library," said Jim Hilt, Vice President of eBooks for Barnes & Noble. "With this offer, we will create lifetime readers by delivering great content into the hands of young readers through an engaging and interactive digital experience."

The first collection of titles, available June 18 through July 15, is specially designed for readers ages seven through 12 and features the following perennial favorites and bestsellers by popular authors:

Artemis Fowl by Eoin Colfer
The Amulet of Samarkand (Bartimaeus series No. 1) by Jonathan Stroud
Disney after Dark (Kingdom Keepers series No. 1) by Ridley Pearson
Judy Moody & Stink: Mad, Mad, Mad, Mad Treasure Hunt by Megan McDonald
The Lemonade War by Jacqueline Davies
Just Grace by Charise Mericle Harper
Once customers purchase their new NOOK Tablet, young readers can choose to enjoy one title or the entire collection of free summer reading eBooks, which can be instantly downloaded and added to their free digital locker via access codes they will receive at the time of their NOOK purchase. For more information, ask a bookseller or go to: www.nook.com/kids-summer-reading.
I hope this is a success for B&N! Maybe if it works for them, they'll find a way to make this even more customized next year, possibly by working with school districts to combine summer reading lists with NOOK Tablet promotions. This is a really smart way to encourage people to buy NOOKs, and if they can negotiate more reading packages with publishers, even better. The more NOOKs get associated with education, the better it will be for B&N!
If you purchase one of the NOOK Tablet packages, let us know what you think!