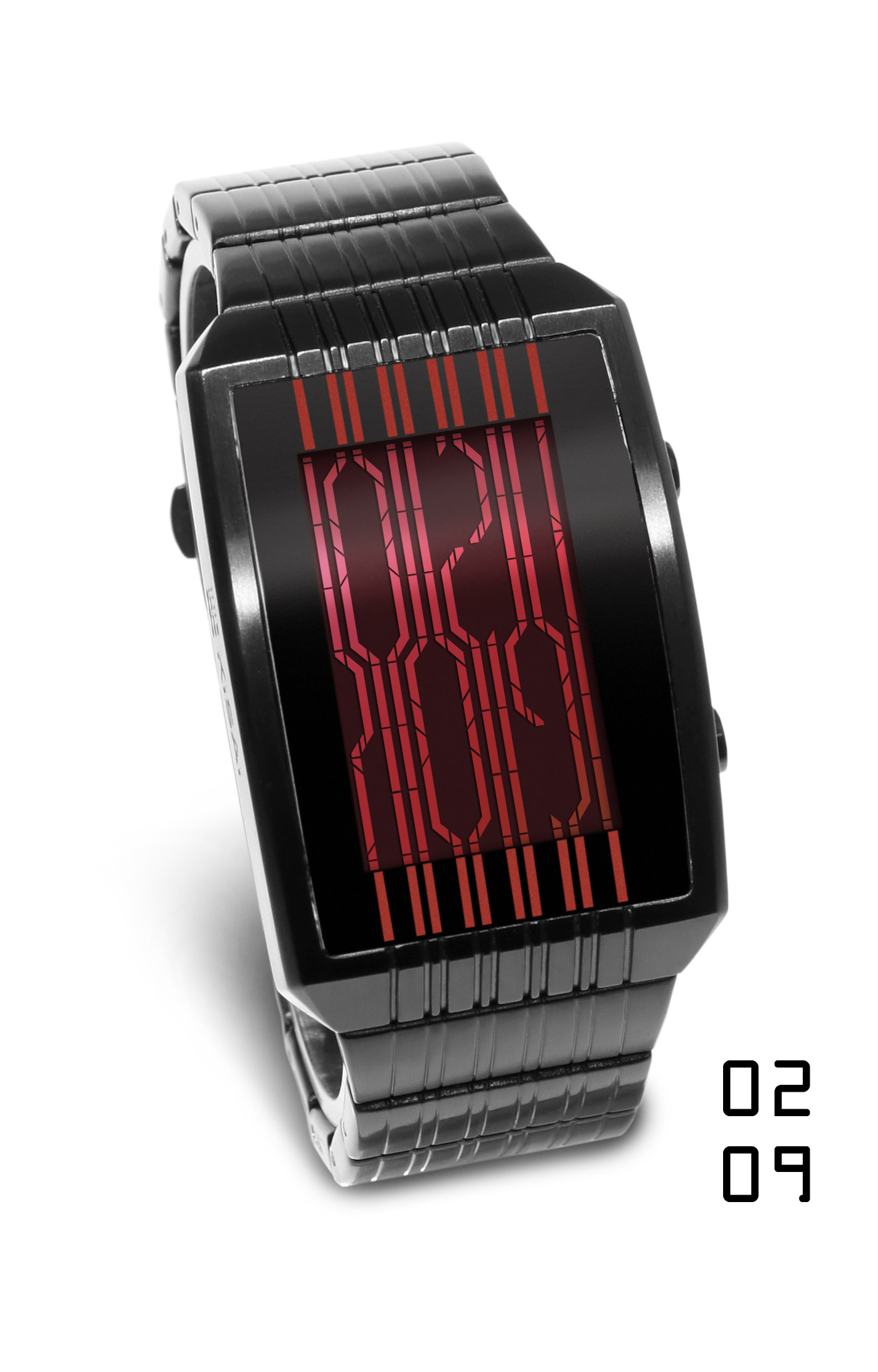 Image courtesy of Tokoyflash
The latest Tokyoflash Kisai model popped up on their site today and as usual there is a launch day (48 hour) discount. The latest model, dubbed the "Online", is their first to sport a built-in accelerometer. It works by a flick of the wrist and reveals the time. The large rectangular faced watch shows constant lines down the face and, when it's turned towards you, the lines appear to fall down and the time is then displayed. In similar fashion to all Tokyoflash watches, there are a few color choices from which to choose, as well as all the great features you would expect from any Tokyoflash watch.
The watch is on sale for the next day or so for $149 (a $20 discount) with free shipping anywhere in the world. Check out the video below for  some hands on footage.
 Image courtesy of Tokoyflash
Quick Specs:

Displays the time and date
Alarm mode
LCD "always on" display
Animation feature (can be turned off)
Stainless steel case and adjustable strap
Clasp: simple fold over clasp with push button.
Minimum wrist size: 100 mm (approx.)
Maximum wrist size: 220 mm (approx.)
Case Dimensions: 33 mm x 51 mm x 14.4 mm
Weight: 160 grams
Water resistance: 3ATM
Battery: CR2025 standard replaceable watch battery
English instructions
One year warranty
Check it out over at the Tokyoflash Store. The Online is available now but the $20 savings is over after tomorrow. Check out the gallery below for more product shots.
Available: Now
Price: $149 (discounted), $169 after
Via Tokyoflash