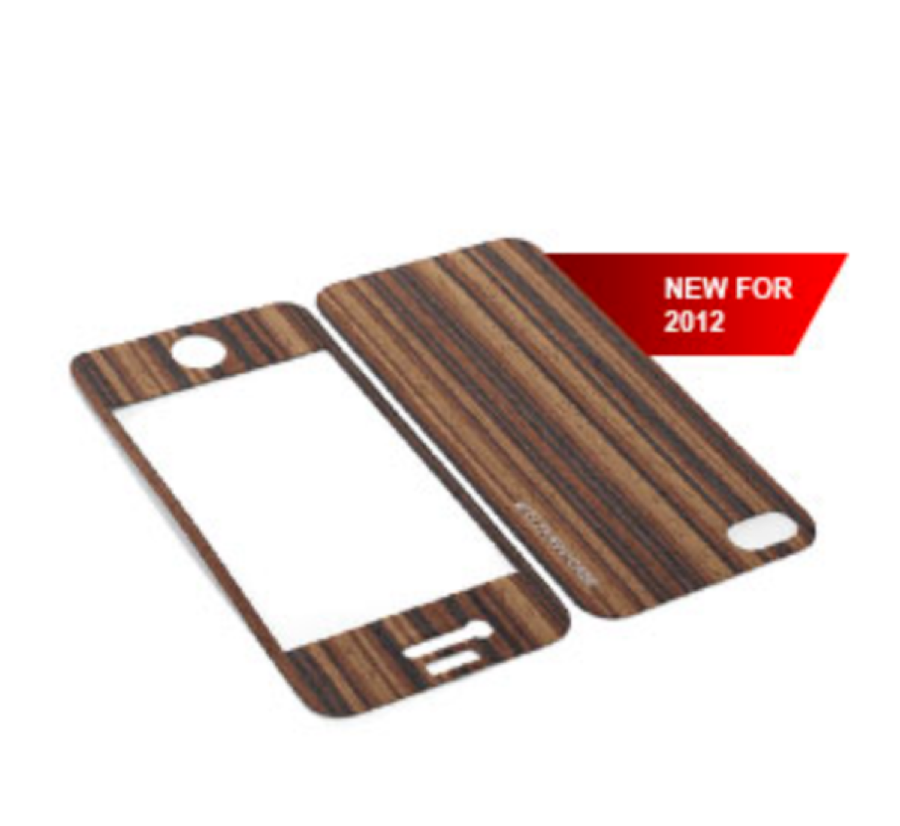 We are big fans of Element Case and their various offerings, and we're excited to see them branching out with their new Wood Series. (Wood… Trees… Branches… get it??)
The company made a name for themselves by being first out of the gate with a sleek aluminum bumper case for the iPhone. Since then, they have created a beautiful yet functional iPad stand and iPhone dock. (We reviewed their iPad stand here and here, their iPhone dock here, and their iPhone cases here and here.)
That's why we are especially excited to see that the company jas expanded into another material – this time it is wood. Yes, Element Case has just announced a line of wood cases for the iPhone and iPad. Here's a quick rundown of what they have to offer.

The "big guy" in the series is the Element Case iPad Wood Shell. The high-tech iPad gets back to nature with this wood shell that not only protects but also adds to its good looks.
Incredibly thin and durable the iPad wood shell is constructed of warm natural wood veneer permanently bonded to a genuine Carbon Fiber, making this case ultra thin and light. It's the perfect union of a high tech exotic material with age old natural wood.
The Wood Shell fits both iPad 2 and iPad 3 and has an MSRP of $89.99

There is the new Element Case iPhone Wood Shell and Front Plate.
The iPhone wood shell is the same rich wood veneer laminated to a high impact poly carbonate, making it strong, light and very minimal. It comes with a matching wood front plate to help protect the iPhone's display. Fits iPhone 4 and 4S.
The Shell and Plate together have an MSRP of $64.99.
Finally, there is the iPhone Wood Back Plate and Front Plate (Elements Kit)
The iPhone Wood Glass Protector Kit is a thin natural wood front plate/ back plate combination that is designed to be used with any of our famous Vapor style cases for a striking contrast of precision CNC machined aluminum with beautiful warm wood veneers.
It has an MSRP of – $29.99
The Element Case Wood Series™ for iPad and iPhone 4/4S is available now; you can learn more here, on the company website.