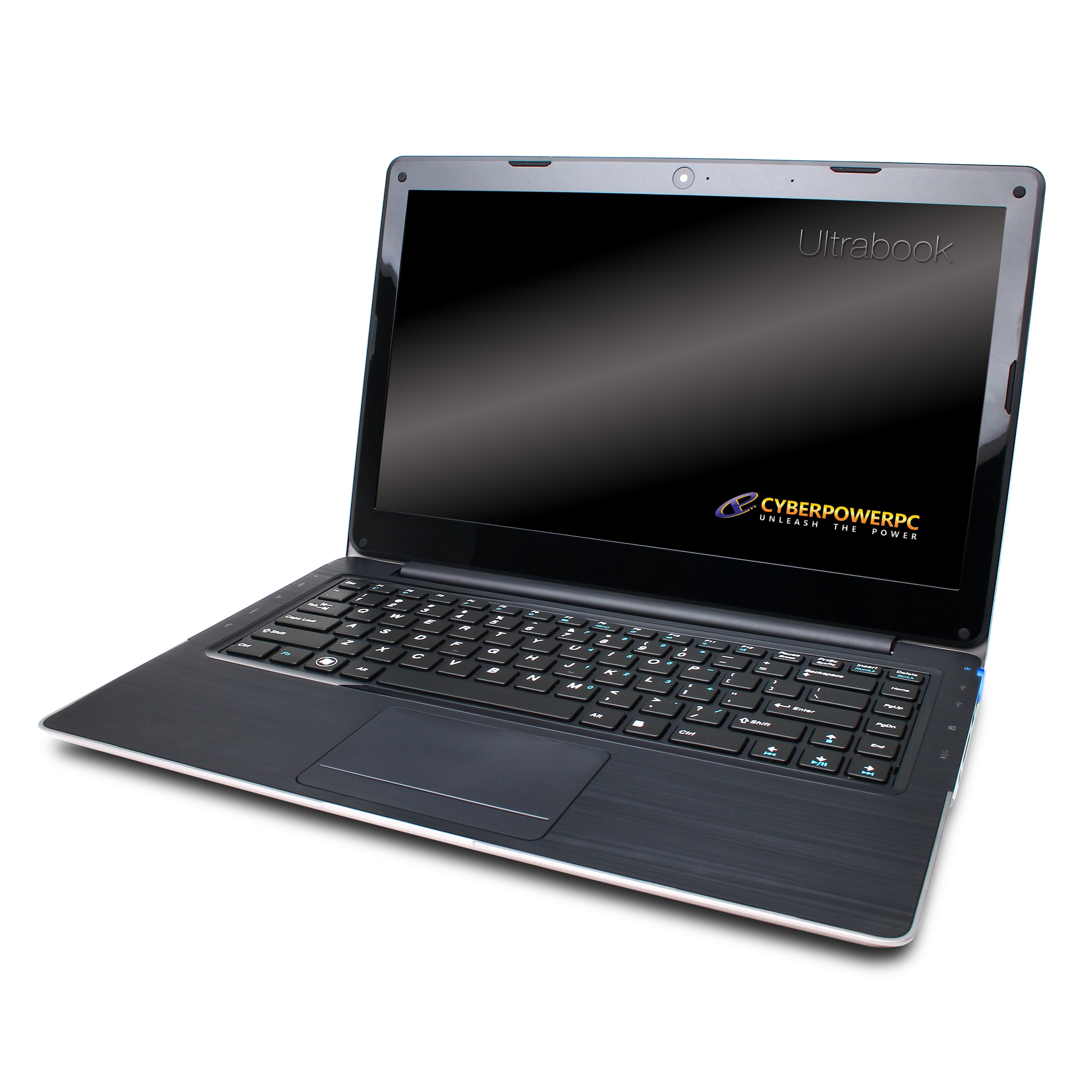 While it isn't the most popular option, I have always been a fan of the diminutive netbook style computer. I love their super portable nature, but they aren't really known for their power. That's where the ultrabook comes in, and CyberpowerPC has released two that they hope will be home runs in terms of price, power, and customization.
From their press release:
CyberpowerPC Debuts its "Customizable" Ultra-Thin and Ultra-Stylish ZEUS-M "Ultrabook"

BALDWIN PARK, CA (August 28, 2012) – CyberPower Inc. www.cyberpowerpc.com, a global manufacturer of custom gaming machines, today announced the Cyberpower ZEUS-M – a 14.1-inch screen ultra-responsive and ultra-sleek Ultrabook, inspired by Intel.

The CyberpowerPC Zeus-M has the ideal blend of performance, portability and smart capabilities to get any user through the day. The Zeus-M is powered by a visibly smart Intel Core i5-3317U Ivy Bridge Dual Core Processor; energy-efficient HM77 chipset; 60GB SSD; and includes 8GB of system memory for ultra-fast response.

For those looking for more power, CyberpowerPC is offering its Zeus-M2 model; which features the same powerfully efficient Core i5-3317U processor with 16GB of system memory and a 120GB SSD. No bulk gets added to either the Zeus-M or the Zeus-M2 despite the beefy system specs. Both Ultrabooks measure under an inch thick and weigh less than four pounds.

The Zeus-M continues the tradition of the Zeus series with a combination of a sleek and stylish exterior coupled with powerful internal components. Unlike other Ultrabooks, CyberpowerPC customers can customize the Zeus-M with additional memory and/or solid state drive options. The Zeus-M starts at a very affordable $699.00. While its slightly powerful counter-part, the Zeus-M2, starts at $799.00
I did some very quick digging, and their prices are extremely competitive compared to Dell and Lenovo. On top of that, you can pick and choose lots of customizations, from keyboard to mouse to hard drives. If you want a thin and light computer, need more power than a netbook and don't want a Mac, these sound like a great deal! Check them out at the CyberpowerPC website today!