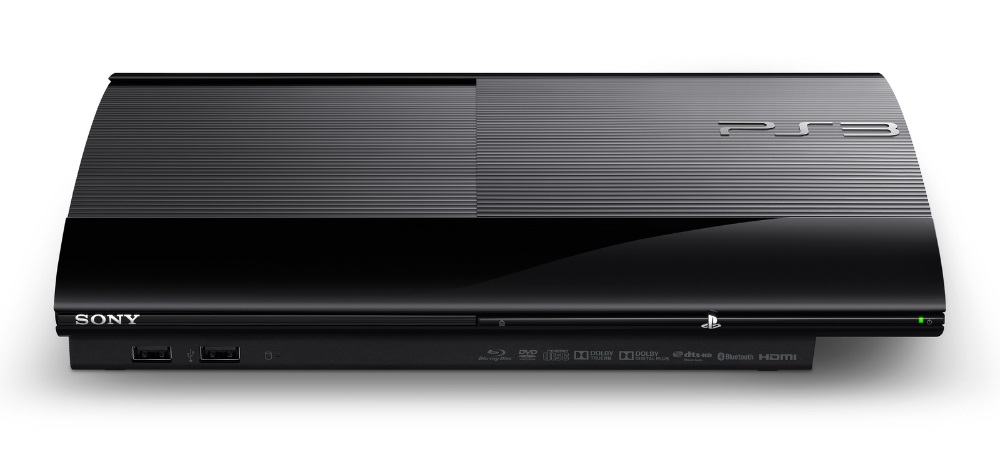 The media hardware wars continue. Amid an announcement flurry on tablets, smartphones, and Nintendo's Wii U, Sony recently announced two smaller sized PlayStation 3 (PS3) gaming console version with more hard disk drive (HDD) memory. Both new PS3 console versions are approximately 25% smaller and 20% lighter than the previous console version. The original PS3 version original model debuted in 2006.
A 250 GB version (up from 160 GB) will cost $269 and will release on September 25. The 500 GB version (up from 320 GB) will cost $299 and will release on October 30. Both go on sale in Japan on October 4. Japan will also get a PSP price drop and two new colors for the PlayStation Vita.
Also on October 30, Sony will sell the new 500 GB PS3 console version in a limited edition bundle with Ubisoft's highly anticipated Assassin's Creed III that will feature four exclusive levels. Another limited edition bundle with the new 250 GB PS3 console version will feature UNCHARTED 3: Drake's Deception: Game of the Year Edition with a voucher for more than $30 worth of bonus digital content for DUST 514.
In recent history, Sony released smaller models for the PlayStation 2 and PlayStation Portable, so the announcement does not really surprise anyone. These slimmed PS3 versions still retain an appealing design, but do not offer additional USB ports (front or back) and will not include a bundle with the PlayStation Move motion controller.
The additional HDD, smaller size, and understandable price point feature the biggest points, especially amid a huge wave of PS3 game releases for the holidays, but could these new PS3 versions be the sign of something else…like a PlayStation 4 release by the end of 2013?