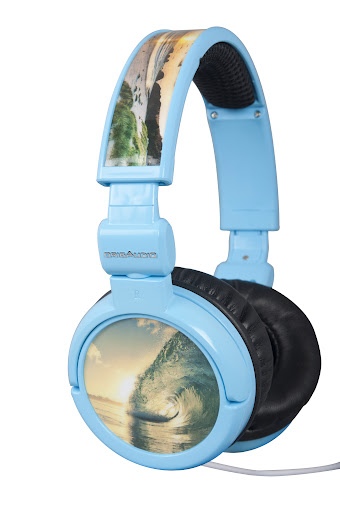 I know high-end earbuds are all the rage, but I am old school and prefer an over-the-ear headset. Besides comfort (and if you're like me and prone to ear infections, safer on your ears), I find them more stylish. Designears is taking that style a step further with customizable noise canceling headphones that look pretty awesome!
The Official Premiere of Designears™:

The World's First Ever Fully-Customizable Headphones From OrigAudio

(Costa Mesa, California) – OrigAudio, maker of award-winning portable speakers, today unveiled their latest innovation: Designears, the world's first fully customizable headphones.

Offering full-stereo sound with noise reduction technology, Designears headphones give consumers the opportunity to design and create a look catered exclusively to their style with the sound quality they crave. You have a unique personality, and now your music does too– they are your ears, you design them!

Each set of headphones invites personalized design across both earpieces and headpiece, featuring full digital color printing on a plastic color of your choice. The style of your Designears is limited only by your imagination; select your own artwork, photos, graphics, and logos or choose from premade designs and patterns. Designears offer the newest form of personal expression as well as the perfect gift to friends, family, co-workers, and more.

In addition to endless customization options, Designears feature soft cushioned earcups and convenient volume control for hours of listening comfort. A single headphone cord eliminates tangles while an accompanying hard case protects your headphones in travel and storage. Designears are compatible with any standard headphone jack, meaning you can listen to music and audio from your favorite devices including laptops, tablets, mp3 players and smartphones.

Designears are available now at the OrigAudio online store (www.origaudio.com) at the suggested retail price of $69.99.
You can play around with the design program on their website. This is your chance to have an awesome pair of cans that aren't boring black, so head over there today!