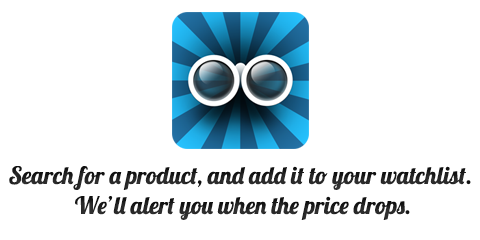 Back in the day, finding good deals on sales items, doing comparison shopping, and keeping lists of stuff you're comparing was, not to be too delicate about it, a real pain in the ass.  Yeah, you had catalogs (I loved getting all the big holiday catalogs from Sears and Macy's and Penny's when I was a kid), you had your telephone, but it was still a pain.  But this is the networking/web/computer/information era, baby!  Now there's all kinds of apps to help you with that.  (I just used a grocery store app just this weekend, and saved over $100 on my grocery bill!)  So with the holidays coming, you could probably use some help in this area too, right?
Ever since the initial release of Apple's iPad, the reading public has been turning in large numbers to tablet editions of their favorite magazines. This holiday shopping season, ShopAdvisor – which is a shopping app list that keeps track of products consumers are interested in — has introduced a new shopping experience on magazines on the iPad that is both familiar and innovative: "dog earing" a page (or virtually folding it over a corner) to remember a gift or product idea for later.

Magazines drive substantial awareness and interest in products through advertising and editorial content such as product reviews, style watching and suggestions, and casual mentions of products in interviews and articles. For years, consumers have folded down the corner of a page in a magazine whenever they came across an advertisement or article that inspired their gift-giving (and gift-getting) urges. The digital era has made this practice nearly impossible – until now.

ShopAdvisor borrows this natural "dog earing" gesture and applies it to magazines on the iPad by adding a "watch this for later" service within the pages of magazines' iPad editions. ShopAdvisor, automatically detects product(s) in the pages of a magazine on the iPad and places a small shop tab at the top of the page. When readers tap the shop tab, ShopAdvisor presents an in-context shop box that shows essential product information that helps consumers move from initial awareness to genuine interest. The shop box appears within the frame of the current page, leaving the reader inside the magazine instead of popping out of the content and into a website via the iPad's native browser.

This proven deferred purchase model is ideally suited to the type of "window shopping" common among magazine readers. Last December, the iPad accounted for about ten percent of overall e-retail activity, according to RichRelevance. Early results from initial placement of the ShopAdvisor shop button within leading iPad magazines targeted at women 21 to 35 years of age suggest high engagement.

Key ShopAdvisor features:

"Dog earing": Readers can keep track of a product for later by pressing a "Start Watching" button. Readers have the option of setting a specific date on which they want to be reminded (e.g., near a birthday or for Black Friday shopping excursions) or a price threshold to let them know when the product is available at a lower price
In-context shop box: The ShopAdvisor shop box appears within the frame of the magazine page, allowing the reader to easily see the connection between the page's content and the items in the shop. Readers do not have to jump between the iPad magazine and another application on the tablet. When finished, readers simply flip the page and continue to enjoy the magazine
Price history: Each product in the shop includes several months of price history, helping readers make an informed decision about the right time to buy
Price alerts: ShopAdvisor sends an email notification when the price drops a substantial amount relative to its product category
Cloud-based Watchlist: Many ShopAdvisor users will "watch" their first product by "dog earing" a page in a magazine on the iPad. The ShopAdvisor Watchlist is cloud-based, making it accessible beyond the magazine itself via native implementation on iPad, iPhone, Android and the web. Users can search for and add products to their Watchlists from the native apps as well

For a video demonstration on how to navigate the ShopAdvisor feature in digital magazines, please watch:

For more information about ShopAdvisor, please visit: www.shopadvisor.com
Looking to improve your holiday shopping experience?  Maybe this can help you out.  Surf on over and check it out, and if you give it a try, be sure to let us know what you think below!