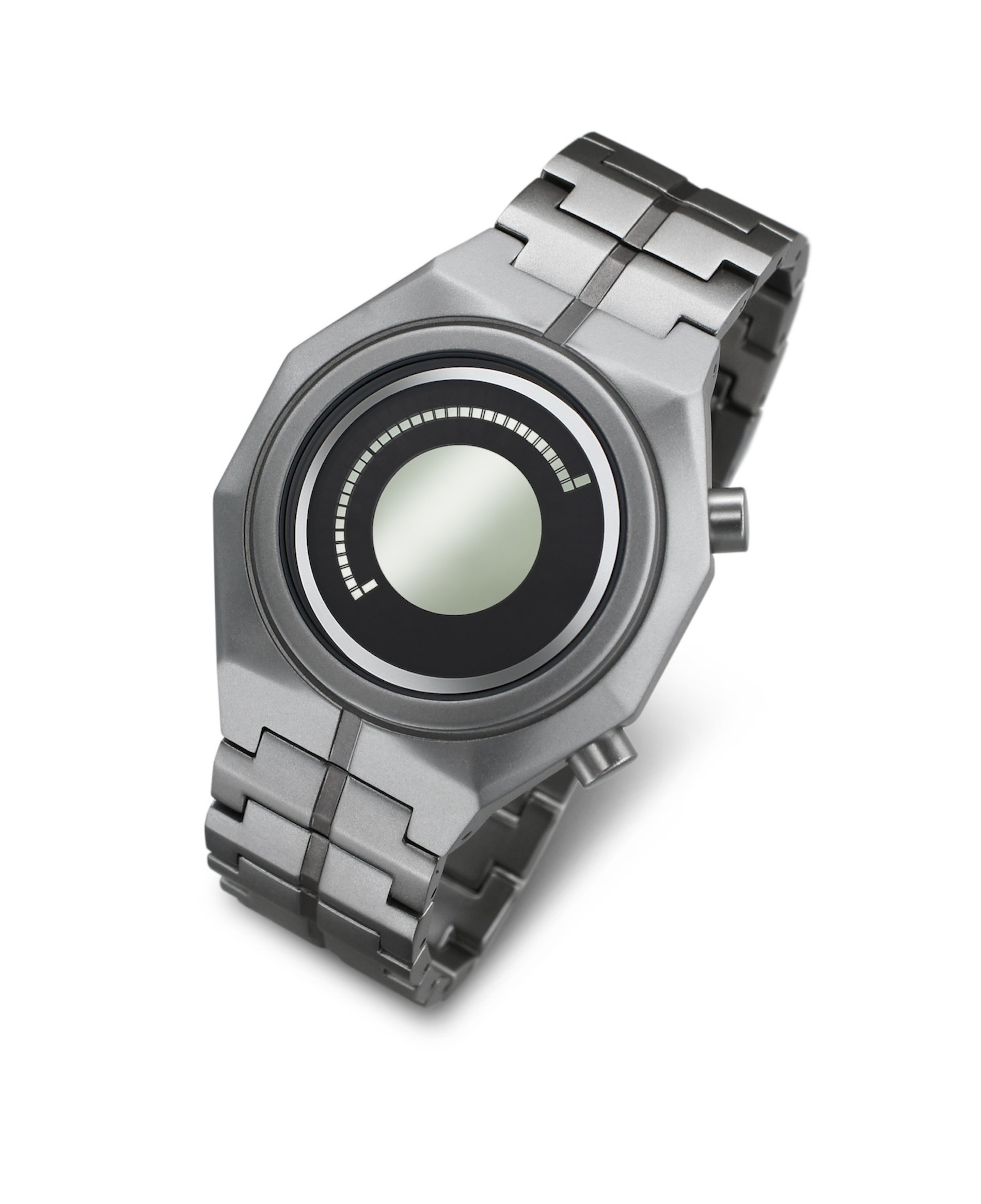 I don't wear wristwatches any more.  (And these days, it's hard for me to think of wristwatches without thinking of Christopher Walken's epic and bizarre telling of his Vietnam war POW experience to the young Butch in "Pulp Fiction".  But I digress.)  I have a really beautiful Tag Heuer watch with an engraved clasp that I received as a bonus while working at (the late, lamented) Silicon Graphics back in the boom 90s, but I stopped wearing it when I started carrying my iPhone everywhere with me in 2007.  But I still like to look at wristwatches, and Tokyo Flash has some of the most interesting designs I've ever seen:
Tokyoflash Japan has just this moment released a new watch design called Kisai Maru. If you would like to write about this design, we'd be delighted.

"A combination of edges and circles, Kisai Maru features an intuitive time display in mirrored LCD. Framed in a custom designed, aluminium case with a faceted surface and a dual color anodised finish, Kisai Maru is available in black, silver or sienna with a contrasting color tone that runs in a precise groove around the circular display and through the strap."

The display design for Kisai Maru was originally a concept by Tokyoflash fan, Sam Jerichow from Germany.

Kisai Maru is available exclusively from www.tokyoflash.com for a regular price of $149 (€116, £93).
You looking for an interesting new watch with a unique look?  A Tokyo Flash watch may be what you need.  Surf on over and take a look and if you get one, be sure to let us know what you think below.