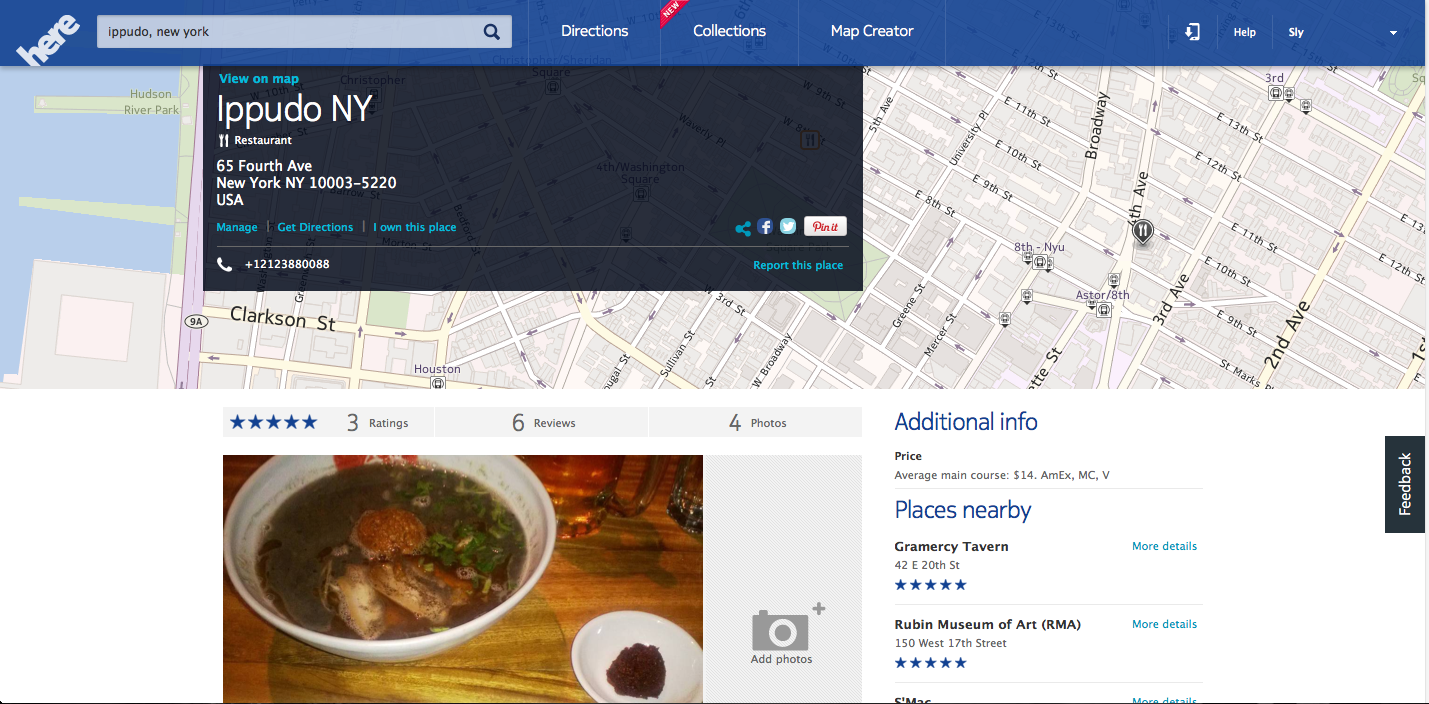 There was a time when, in the cell phone universe, Nokia was king.  They had huge market share and solid products, and it looked they were in it for a long time to come.  Then came the iPhone, and we all know what happened next.
Well, everyone makes mistakes, right?  And while not in the dominant position they once were, Nokia is still there, and they are angling to use a huge mistake by Apple–they're very beta-level, buggy mapping software that was, for most people, a massive down-grade from what they already had–and use it to get a leg up.  Such is the hope of their new location and mapping software:
Today Nokia introduced HERE, the first location cloud to deliver the world's best maps and location experiences across multiple screens and operating systems. With the new brand, HERE, Nokia aims to inspire a new generation of location services and devices that make the mobile experience more personally significant for people everywhere.

Pushing location beyond Nokia

To further extend its location services, Nokia is launching a maps application for iOS under the HERE brand. Based on HTML5, it will include offline capabilities, voice-guided walk navigation, and public transport directions. The application is scheduled to be available for free download from Apple's App Store in the coming weeks.

Nokia further announced a strategic partnership with Mozilla to bring new location experiences to the Firefox OS. Nokia plans to debut a mobile Web version of HERE Maps for the new Firefox OS next year. The companies are working together to give people the best mapping experience on Firefox OS.

Nokia also demonstrated an Android OS-based reference application and announced plans for the availability of a HERE SDK for Android OEMs in early 2013. This is aimed at enabling partners to create location-based applications for Android devices with Nokia's leading content.

Innovating modern mapmaking
To advance the 3D capabilities of HERE, Nokia announced the planned acquisition of Berkeley, Calif. company earthmine. The company's reality capture and processing technologies will become integral parts of HERE's 3D map making capabilities.

Nokia expects the transaction to close by the end of 2012.

Using LiveSight(TM) to see more of the real world

As part of its announcement, Nokia introduced LiveSight(TM), a technology based on a highly accurate, 3D map of the world.  LiveSight(TM) provides the most precise and intuitive augmented reality experience and uses a phone's camera viewfinder to make discovering the world as easy as lifting up a phone. Nokia City Lens, which was developed exclusively for Nokia Lumia devices, is the first application providing a LiveSight-enabled experience.
So keep your eyes peeled out there, current and potential Nokia customers.  And as always, let us know what you think about this development below!