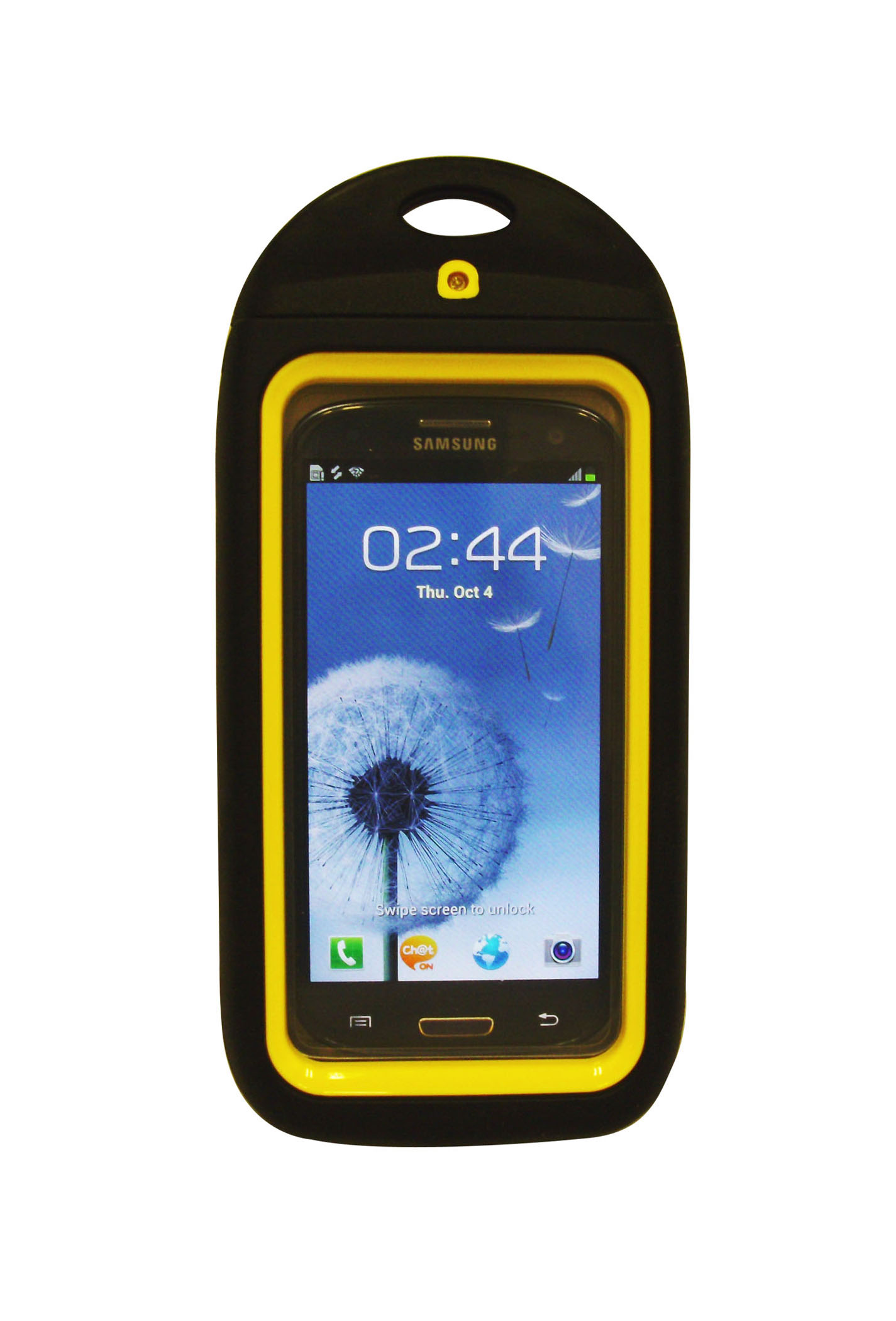 Now one would think, what with the fact that smartphones can vary wildly in size from "man this is small!" to "you sure this isn't officially a tablet?", that it would be quite hard to create a universal case that covers all the bases.  And I'm sure it was damn hard to create.  But some folks is determined, and they have come up with a solution:
Keystone ECO MarineCase II is a waterproof case specially designed to fit most large screen smart phones, like Galaxy S II & S III, HTC Evo, to name a few. MarineCase II is IP58 certified against sand/dust intrusion and waterproof up to 20ft. Its high impact polycarbonate hard shell is integrated with silicone surface for added protection against bump & drop. Enclosing the phone in the MarineCase II allows you to capture underwater video up to 20 feet. Just start the video recording before diving in the water. Its user-friendly twist lock design makes it easy to put in and take out the phone. No assembly is required. The clear protective silicon cover of the MarineCase II supports full Phone screen and call functionality. It is the ideal protective case for swimmers, skiers, kayakers, white water rafters, snowboarders, boaters, hunters, fishermen, or any phone users who want extra phone protection during their active actions.
The Keystone ECO is available for an MSRP of $49.99 on their web site.  Surf on over and check it out and, if you get yourself one, be sure to tell us about it below!