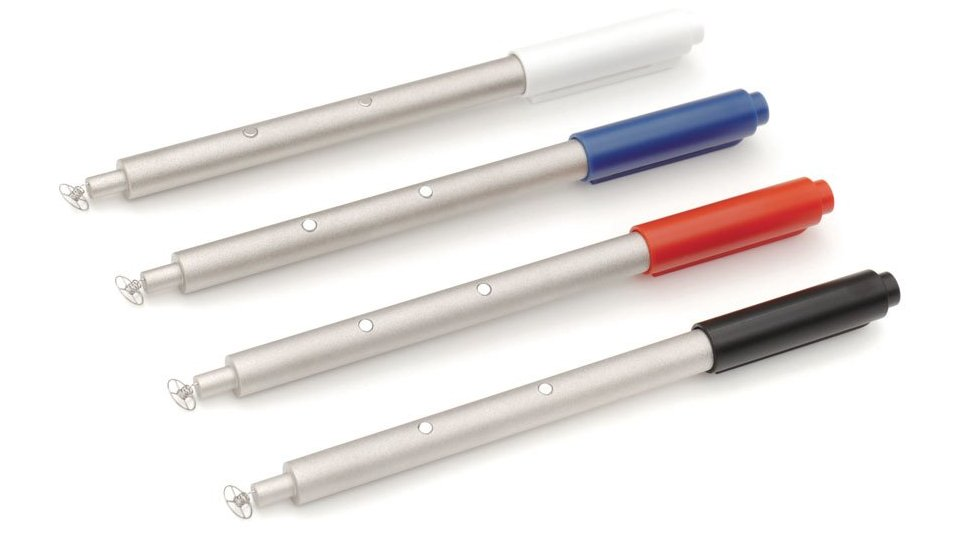 Here in the U.S., Thanksgiving is only a few days away.   Thanksgiving means many things, including eating too much, football, spending time with relatives that make you feel uncomfortable to a greater or lesser degree, watching your dad curse as he digs through the attic for Christmas decorations, and whatever other holiday traditions you've developed in your own family.  But one thing America seems to go nuts for is the holidays sales the day after Thanksgiving, colloquially known as Black Friday.  (And honestly, I have no idea why.)  And as you might expect, Gear Diary is getting inundated with a bunch of Black Friday deal notices, which Your Humble GD Team will do its best to tell you about in expeditious fashion.  Like this here one:
Black Friday at GoSmart, creator of the world's most precise stylus!
Buy 2 Styluses… Get one free!
ONE DAY ONLY: Friday Nov. 23, 3:00am to 11:59pm PST
Use code: WERSMART at Amazon checkout http://amzn.to/Xe5atE
Been needing styluses?  (Or is it styli?)  Surf on over and check them out, and use the code above to get yourself a deal.  And if you do, hey, share your experience with us below!