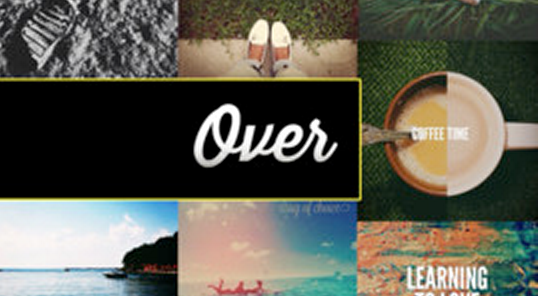 "Be sure to send me a postcard!" is a common thing to say when your friends are heading out on a trip.  And it's fun to get them, isn't it?  To know that your friend is in eastern Europe, or Pakistan, or Israel, or Paris, or Cuba, or wherever.  Kind of broadens your horizons, just a little bit.  Nowadays, of course, you can create your own durn postcards, using photos that you yourself took whilst out on your travels.  Like with the app Over:
Over, the hit app that allows users to easily place text over their photos, today announced a major update that includes that ability to create and mail postcards directly through the app.  Over features more than more than 225 fonts and extensive customization options.  Postcards are able to be sent to multiple recipients via U.S. Mail, making the app a powerful, and inexpensive, way to send customize holiday cards and travel postcards to friends and family.

Each 4×6 postcard mailed costs $1.99 for delivery with the United States and $2.99 for international shipping.  There is no limit to the number of fonts and options used to create each card.
Over is on sale through Thanksgiving for 99 cents in the App Store at: https://itunes.apple.com/us/app/over-add-text-to-photos/id535811906   At no cost, current users of Over can update the app to access to the new postcard feature.
Sound cool?  Then surf on over and check it out and, if you give it a try, be sure to let us know what you think below!