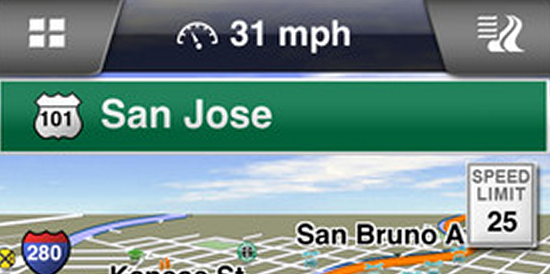 Oh Black Friday, we can't quit you!
We've talked quite a bit about Apple's mapping app and how lame it was at first.  (I have no idea if it's gotten any better; I've been avoiding it, quite frankly.)  This naturally opes the door for other apps, and if what I've read is true, Garmin is one of the best.  But the problem for me has always been that getting one of these apps is hella expensive.  $60 for an app?  I could never accept that.  But it's Black Friday time, baby!
Garmin will reduce the prices for its North American navigation apps by 50 percent on Black Friday 2012. Starting at $14.99 for Garmin's NAVIGON MyRegion iOS app, you'll get a premium navigation app that is packed with features and provides an extremely reliable and seamless experience.

Here are the reduced Garmin app prices for Black Friday 2012:

NAVIGON iOS USA: $24.99 instead of $49.99

NAVIGON iOS North America: $29.99 instead of $59.99

NAVIGON iOS MyRegion: $14.99 instead of $29.99

StreetPilot Onboard USA: $24.99 instead of $49.99

StreetPilot Onboard North America: $29.99 instead of $59.99

NAVIGON Android USA: $24.95 instead of $49.95

NAVIGON Android North America: $29.95 instead of $59.95

NAVIGON for Windows Phone USA: $24.99 instead of $49.99

A reliable navigation system can be very helpful during the holidays, not only to find places but also to avoid traffic during this busy time of the year. Garmin's trip planner function allows holiday shoppers to plan trips with multiple destinations ahead of time. High-quality onboard maps make sure turn-by-turn directions are precise and you can find points of interest easily, even when you don't have cell reception. On the road, you'll not only get spoken turn-by-turn directions but also lane guidance with photorealistic images of highway interchanges that tell you exactly what lane you have to be in. Customizable warnings remind you when you exceed the speed limit and traffic information (in app purchase) make sure you don't get stuck in gridlock. Before you arrive, Garmin's apps provide a Google Street View image to show you what your destination looks like. Parking information make sure you'll find a parking spot and the NAVIGON apps even automatically save the position of your car, so you'll always be able to find it when continuing by foot. Garmin's Urban Guidance feature (in app purchase) provides users public transit routes, complete with detailed itineraries of transit stops. The app will guide you to a transit stop by foot and you'll be able to look up detailed information on what line to take and where to get off. Not all features mentioned are available for all the Garmin app versions listed above. Please check the respective app store for details.

Starting at 5 p.m. CST today, Garmin will release additional Black Friday deals on select GPS products, maps and accessories at Garmin.com.
Been wanting a good mapping app but not wanted to foot the big ol' bill for it?  Maybe this is the chance you've been waiting for.  Surf on over and check it out and if you get it, be sure to let us know what you think below!